Where did the intimacy disappear?
HOW TO FIX YOUR RELATIONSHIP (advice of a  psychologist, Ljiljana Jagodić)
What does  partnership represent to  you? A delicate, but then again arock-solid spot  at which your love for each other thrives, the sunny side of the street where you stock up on trust, understanding, respect, passion… or is it hell? Is it a lifeless dance?
When I ask this I'm not asking those locked in the embrace of  a sociopath or those wondering "What in the world have  I been thinking?"
Roses never grow out of  stone. I am addressing those who have had good relationships but have  neglected them to the extent where  they started rotting on  the inside.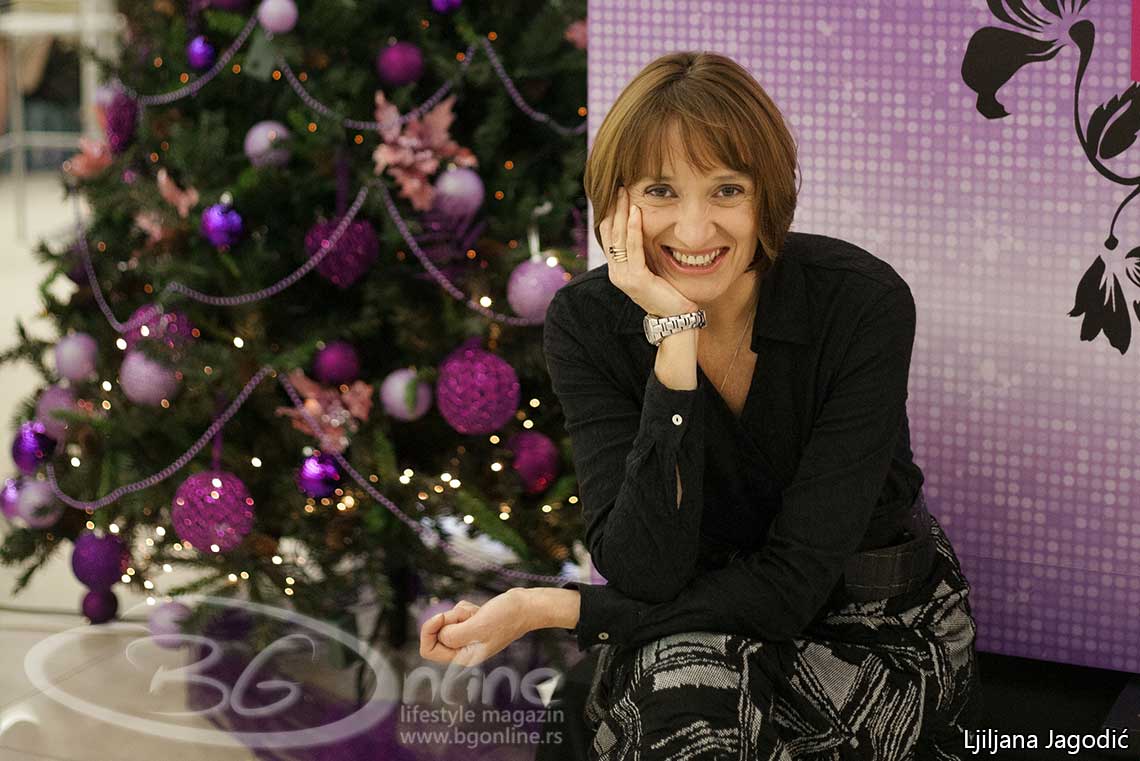 What went wrong?
Do you two argue like members ofpolitical parties in opposition? You have lost intimacy and passion, but you don't know where? Do you see each other as something God given, something you no longer have to work for?
When clients come to me seeking relationship guidance, there are numerous problems. That doesn't mean that they always argue. Sometimes we drift apart  without having said a single harsh word .
Is it over?
When Milan called me, he was almost certain his marriage was over. But he didn't want it to end. He wanted to save it. After 15 long years of marriage, he realized the only woman he loved was  his wife Svetlana. He only became aware of that after he had started having doubts that she was cheating on him. He was almost certain she was. He followed her, and saw her talking to another man in a car. He even thought he saw them kiss. It was then when he realized he had to do all that it takes to get her back. He decided to seek professional assistance. He came alone the first few times. After a while, Svetlana joined him.
Five important steps
This is what I first suggested to them:
Focus on the things they love about each other. When one of the partners in marriage starts telling themselves "Everything I do is wrong", they simply stop trying. That's how Svetlana felt. Milan worked a lot, came home exhausted and shut her out . No matter how much she tried, she felt that he didn't notice her.
HOW WE FILTER OUR PARTNER'S BEHAVIOR IS VERY IMPORTANT. Svetlana couldn't see good intentions in anything that Milan would do. She'd say she needed  new boots and he would give her money, but it never  occured to him to buy them himself . She'd say how she had a problem with his mother coming over unannounced, and he would ask his mom not to do that anymore. And Svetlana would think "Do I really have to tell him everything? It makes me look like a witch."
When I notice that my clients view their partner in a bad light, I give them the assignment to spend at least 5 minutes a day thinking about the things they love about their partner. I also ask them to write down 3 good things that their partner has done  that day. I ask them to praise each other and do it in a straightforward manner .
"Well of course I think Svetlana is wonderful, she's special", but how many times has Milan told her that?
Find your "misplaced" intimacy through mutual joy and laughter
Talking to 52 couples, psychologist D. Bazzini determined that every couple that had looked back on mutual joy and laughter reported that their mutual satisfaction in the relationship quickly increased. So I encouraged Milan and Svetlana to remember those moments. At first, they couldn't think of any, butthey came  to our next session smiling, because they had just remembered a vacation they shared and how good they felt back then.
Sometimes working with couples is fraught with  pain and accusations, but I tend to try and evoke their shared moments of joy, and we all laugh together. Focusing too much on what's missing often speeds up  deterioration of the relationship.
Breaking down the 5 to1 rule
In a research, Gotman came to a conclusion that a successful and stable marriage needs at least 5 good interactions: laughing together, having pleasant conversations, walking through nature and relaxing together, quality sex, doing each other favours etc. It can even be something special, unique for a particular couple. Milan and Svetlana nurtured the ritual of having lunch together on Sundays, which included many of the interactions I listed. That was the starting point to salvaging  their relationship.
Partnership doesn't always mean that two people are the same; it simply means they  have the same goal.
Remembering the beginning of a relationship, as everyday life and routine often pull us in the wrong direction. I ask the partners to try to revive the passion they had in the beginning of the relationship. I help them include an element of surprise: prepare  your husband's favorite meal , bring her flowers for no reason, take her  to dinner in that new restaurant etc.
Re-establish the physical and emotional intimacy. Sex. Milan and Svetlana haden't made love in over a year. He confided in me that he felt like it was the first time, and Svetlana stopped thinking about it, they didn't have it because he no longer wanted her. And then she started thinking that she didn't want him anymore as well. "She has forgotten how to do it". It was as if we were talking about commercial loans.
Intimacy
We must be careful when talking about sex. Not all people have the same level of sexual energy. Some couples find it just fine to make love  every day; some think that once a week or less is quite normal. There are no rules. Lovemaking  marks a  natural progress in the couple's intimacy. That doesn't have to mean passionate lovemaking scenes from Hollywood movies. Many couples take it one step at the time until they regain the trust .
Tasks and lections from love
I sometimes give "hugs and kisses homework" that doesn't  have to lead to sexual intercourse itself. Milan and Svetlana had a rhythm of their own. I wasn't  trying to slow them down or rush them.
In  many years of experience in working with people I have convinced myself that many of us don't think we should make a great deal of effort when it comes to our partnership, that it is something that goes without saying. Some people have a special talent for establishing  good relationships, but  the rest of us can learn how to accomplish it and improve our partnerships ." – A.A. Milne
Ljiljana Jagodić
Photo: Jelena Vlatković