The Unconditional Support and Family Love (Nataša Kovačević)
LIFE IS BEAUTIFUL EVEN AFTER AN ACCIDENT
Four years ago she and her teammates had a serious traffic accident which left her with a leg amputated to the knee. What seemed entirely certain at that moment was that the career of one of our most talented basketball players had come to an end, but in two years' time Natasa Kovacevic was back on the court as a Red Star player, showing that nothing is impossible when there's a strong will. This extraordinarily brave girl is today also active in her foundation ''Natasa Kovacevic'', she is the co-author of a book titled ''Steps'', a great motivational, and a girl whose life story inspired the documentary ''The Leap''.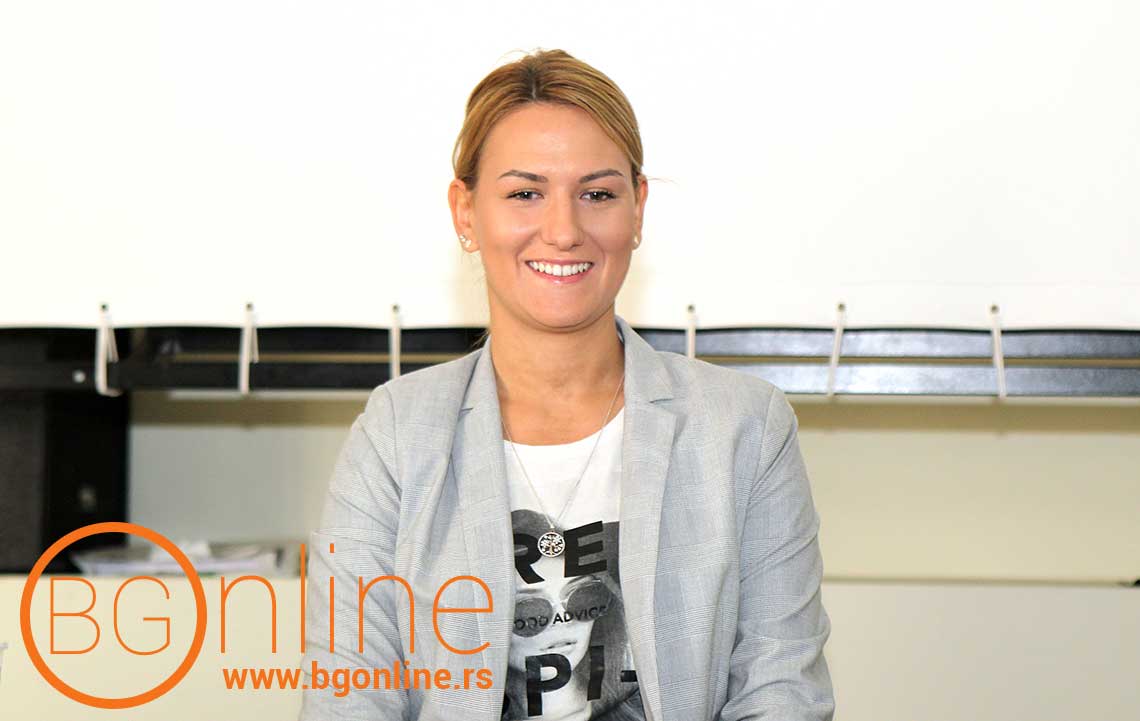 -When you lose a leg you seek support elsewhere, as former basketball player Natasa Kovacevic tells us, her eyes radiating with an unusual glow. Full of life, plans and dreams, this brave 23-year-old girl with two college degrees and many life's challenges behind, r says that in her most difficult moments strength came not only from her family but also from some people she didn't know, complete strangers with huge hearts. Some of them are members of the French Basketball Association that has provided earnest support to the documentary about Natasa, which is being made.
-Success is not only measured by the number of steps we have taken- Natasa reminds us adding that she has no clear recollection of what she thought about everything before the accident. –The accident hasn't changed me, but some of the qualities that I have already possessed really came through. One thing I have certainly learned from the accident is to value and cherish every moment and that true happiness is in small things. Now I know how to better enjoy coffee with friends, moments with my family, laughter etc. I have come to value those things much more after the accident.
An accident turned challenge Natasa refers to the bus she was on with her team mates rolling over and causing her to lose a leg as an accident, but she also has another way of addressing this event.
''Challenge is undoubtedly a true name for that day, because that day I was given a chance to learn one of the most difficult lessons in life''-Natasa remembers.-'' I was lying on the grass waiting for the ambulance when I whole-heartedly decided that I would not falter, although I had felt sure that I would never play basketball again, which later proved wrong. I was certain that I would remain as optimistic as possible, but I was also aware that the people around me would have more difficulties with that.''
As this fearless girl says, her parents, brother and close friends had more trouble accepting the new situation.
''I looked at myself in the mirror, told myself that the world had not come to an end and that I would return to everyday life. Two years later, I was playing basketball. I was in hospital for overtwo months, trying to escape the whole time because I simply couldn't allow to give up and be tied down to the bed by this twist of fate. I wanted to move forward and put up a fight, but that couldn't have been possible if I hadn't had the wind in my back from all the people I now owe immense gratitude, including  family members, friends and complete strangers.''
RUNNING AWAY FROM THE HOSPITAL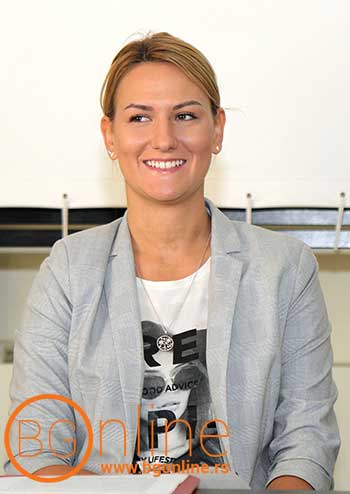 Remembering her hospital days, Natasa reveals a detail she will never forget.
''I was still on crutches and I didn't have prosthesis but that day I managed to escape from the hospital and I ran into a man in the street who was carrying two heavy bags, probably on his way back from the market. When he looked at me he raised his fist to signal power and that was the message I can never forget. That meant a great deal to me and I will never be able to express enough gratitude to all those people who were by my side.'
In Natasa's case the power of positive thought proved strong. She adds that true power lies within each person.  .
''No matter what happens, the change starts within us, in our thoughts. This has helped me overcome that period of my life. I made a decision that I wouldn't allow being broken for good after what had happened. I made a deal with my older brother that we would lift our parents' spirits as the accident was really too much for them. My mother used to play basketball for the Red Star, a club that won the Basketball Championship League, but she is now retired and she doesn't appear in public. She is one of those who have made me the person I am today. After everything that has happened I am proud of the strength my parents showed back then.'' Her manners and a healthy dose of ambition have always been dominant traits in this girl who now has got two university degrees.
''Throughout sports career I was guided by the idea that school should always come first. Getting a bad grade meant not attending practices until I had fixed it.  I am the perfect example of how our sports career can end abruptly but education is for forever. I am a Bachelor in Economics in Tourism and I have also graduated from the Faculty of Sports gaining a diploma in Management in Sports. . It meant a great deal for me when I received a scholarship from the same faculty. My sports career over,, the opportunity  to study there gave me hope that I would in some way remain connected to the world of sports. I am also involved in the ''FIBA Time Out'' project and I am currently on master's studies in leadership and management, and that knowledge and skills will certainly come in handy in the future.'' With her experience and her eloquence Natasa Kovacevic is also a great motivational speaker.
''I enjoy giving motivational speeches. If my story, book or the documentary manage to motivate at least one person and help them deal with their personal challenges then all efforts have had a purpose.''
When asked who she listens to and seeks advice from Natasa smiles and says that those people would be her parents and her brother.
''I had only one meeting with a psychiatrist, one day after the accident. Five minutes into the talk she told my father that if she had stayed with me for ten more minutes she would have been the one in need of a therapy. I am introspective and I prefer solving issues and planning next steps on my own. I usually have those talks with myself before sleep. My family is also the source of my energy. I make all decisions after consulting with them. Family is the most important thing in life, and a source of unconditional love and support. We should guard what is ours. Everything is better when you have someone on your team. It is easier when you have someone to share the burden with''-says Natasa.