The boy with half a heart (Nikola Džoni Ranković)
LIFE IN THE RHYTHM OF ROCK AND ROLL
He is cheerful, ambitious, and optimistic while he is at the same a medical phenomenon. Nikola Rankovic was born 13 years ago with one half of his heart missing, without a part of the inferior vena cava, with a narrowed pulmonary artery and an opened heart chamber. He had spent most of his childhood in hospitals, and after his second surgery he got diabetes. Despite all the troubles that have followed him during his childhood, and turned him into a great fighter, Nikola Dzoni Rankovic is an excellent student. He is cheerful, he is a boy with good manners, and he is a very successful young Serbian musician.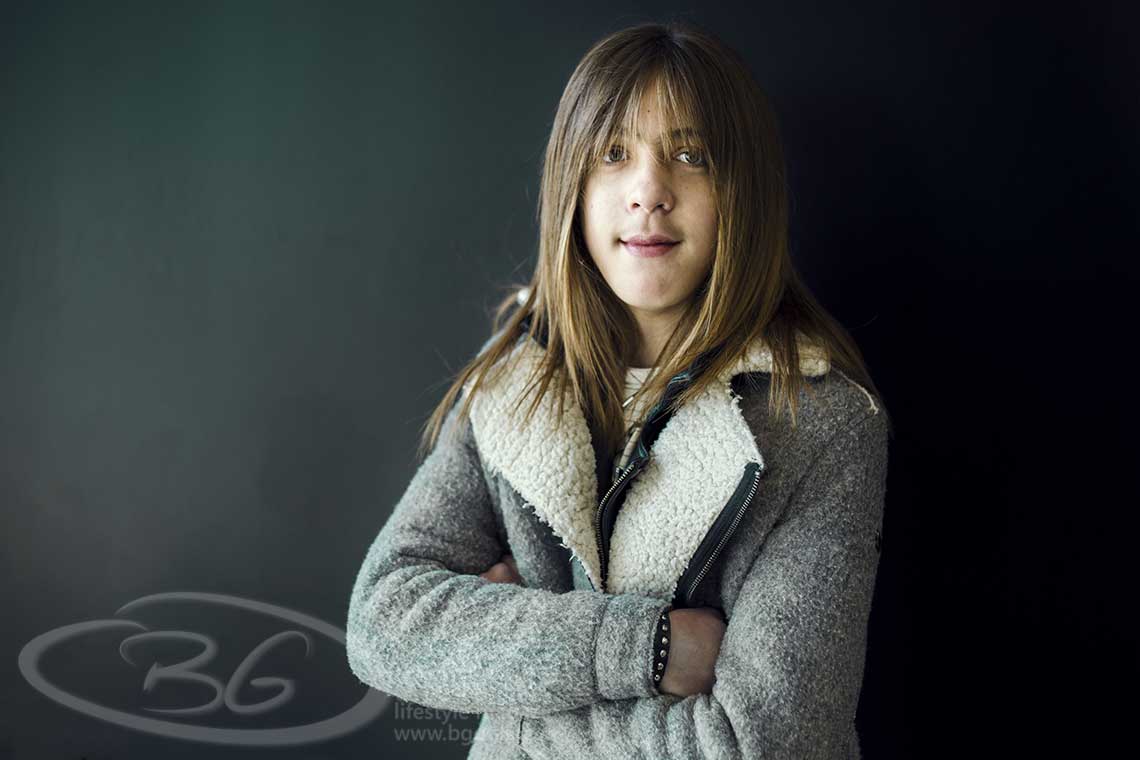 Compared to his peers he lives on a special regimen which includes insulin therapy three to five times a day, a strictly controlled diet and a constant treatment with drugs; Yet, his every day is full of laughter, creativity, big plans, ambitions, and music which is particularly healing for him.
A hero of his own life
With his incredible energy and will, Nikola runs the race for his life every day, and wins every single time, even though his heart has an average heart rate of 50 beats per minute.
"I watch and listen to people scare their children by saying things like: 'Be careful, you will fall down the stairs' or 'don't go there, you will get bitten by a dog', and I wonder why they do all of that. If I am careful, I will not fall, nobody will eat me, and nothing will happen to me. These are the ways in which I look at things. My message to everyone is to relax and live a fear-free life ."- says Nikola. He spent most of his days as a boy in hospitals, and ever since he came to this world he has been fighting for his health.
Three years ago Nikola Ranković was proclaimed a hero of Belgrade after he had organized a charity gig during which 15.000 Euros were raised for the treatment of a girl named Lana Nikolic.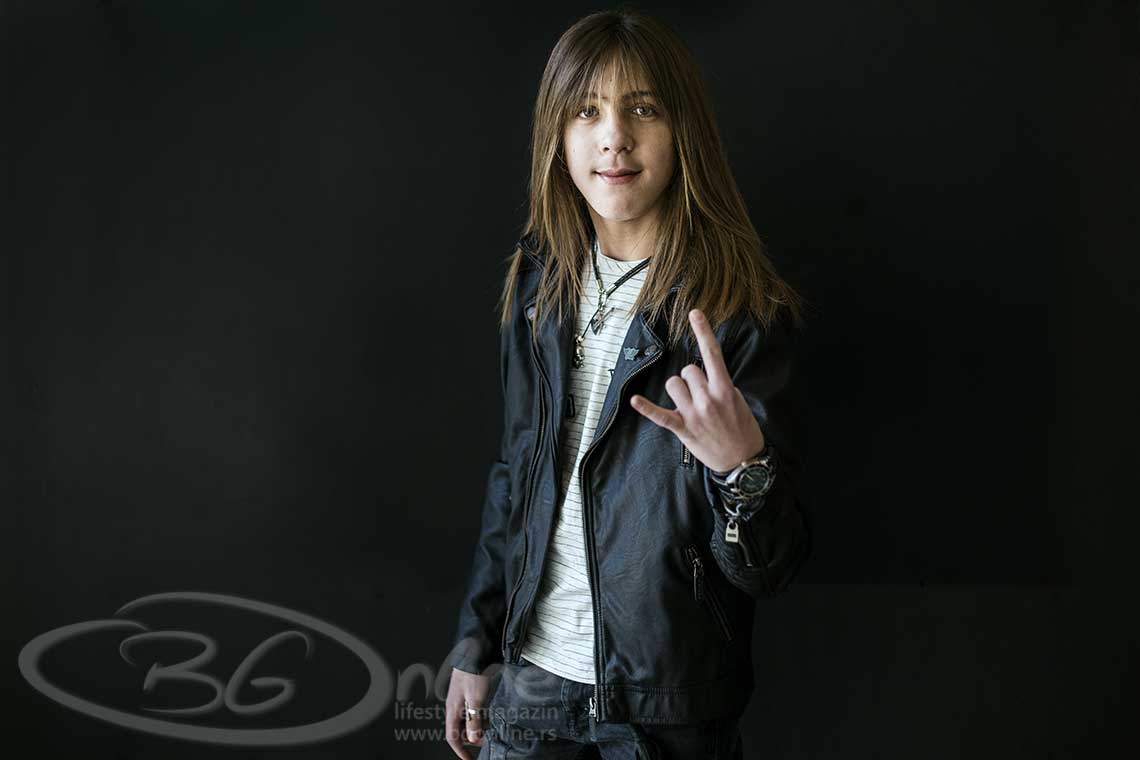 "I don't waste time by doing something that isn't a source of fun for me, or which isn't useful to me. I adore music, sailing and I also like cars. There is a healing energy in Rock and Roll music. I don't think that Rock and Roll is something rebellious and that rockers should have greasy hair, be dirty or play in garages. I fight against that. I would like Rock and Roll to come out of the garage. That is a very emotional music genre no matter how rebellious it may sound."
Children should be told everything
In his songs Nikola talks about life, and he most often writes when he is on the road. He doesn't give too much importance to his health problems. He lives with a smile and he has a message for everyone, especially for people who can turn small problems into big ones.
"We shouldn't look at a problem as something frightening, and we must keep in mind that there is a solution for any problem" – says Nikola. "We should analyze and act without panic and anxiety. My family is always by my side, and they are a great source of support for me. They have always discussed everything openly with me, including the disease. Parents shouldn't hide anything from children. When we face our fear and we realize that nothing bad will come to us, everything disappears. That is how I overcame my fears. We should think of fear as a man with whom we need to make some sort of an arrangement, but not on the phone, or through messages, but rather tell him straight to his face: 'I am no longer afraid of you'."
Children that spend their childhood fighting for their lives have a different energy, and are very brave. Nikola is no different. He had his first surgery when he was 16 months old, and another one at the age of five.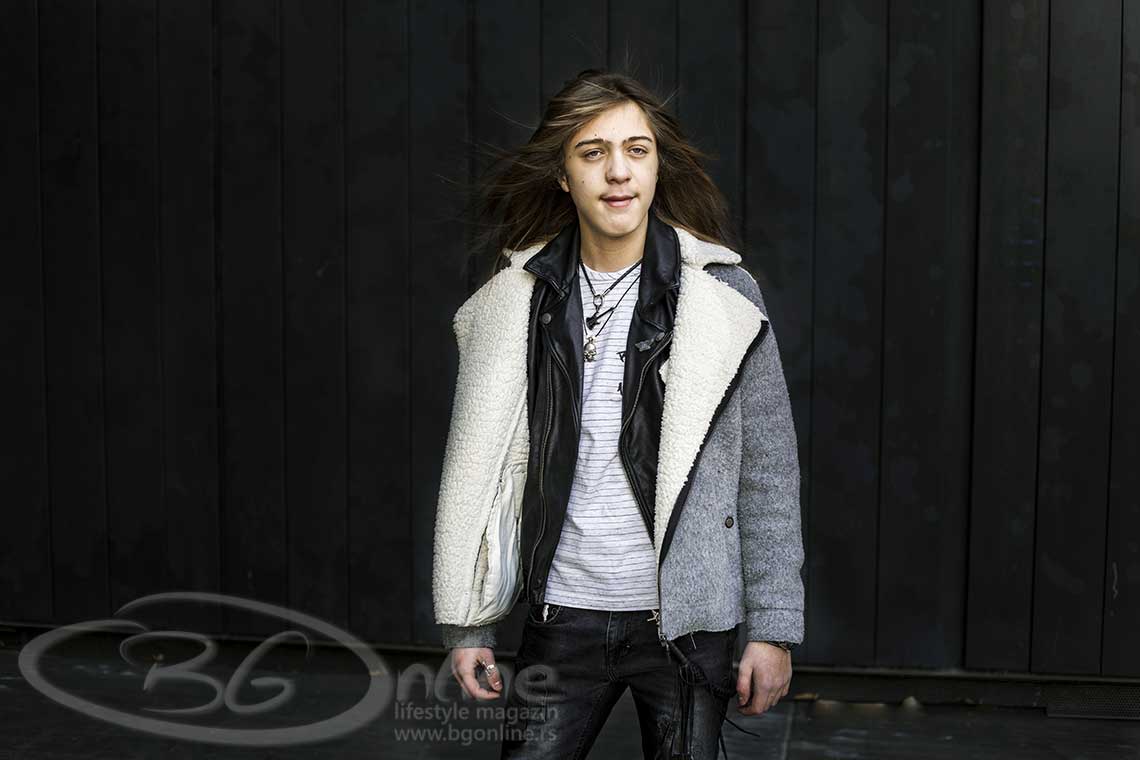 "I was literally born with one half of my heart missing, and there are not many examples of this in the world. I don't like when people pity themselves and when they complain. This time could have possibly been used to find a solution to their problems."
Nikola has his daily responsibilities that he mustn't neglect in order to function in a normal way.
"I eat sugar-free foods, I take medicine that help dilute my blood, and I receive insulin shots three to five times a day. I don't have a problem when I have to check sugar levels if I happen to be in a café. I have to be cautious about injuries because of my condition. Having problems with diabetes most likely came as a result of the stress caused by the surgery. I was diagnosed with diabetes just two months after I had undergone my second heart surgery. I draw on positive energy to fight. My message to everyone is that they shouldn't stop on their way to success, unless stopping means helping someone else. I dream of writing as much as I can, and helping others. The thing that brings me most joy is when I manage to achieve something on my own. I would like that more people listen to Rock and Roll. It relieves stress, at least in my case. I look up to Led Zeppelin's guitarist. I want to engage in musical production and one day finish the Academy of Contemporary Music in London. "
Branka Gajić
Photo: Jelena Vlatković