Suite complex MujEn Lux, Kopaonik mountain
The choice of business people and families, athletes, and sports-oriented people
In the quiet and green surroundings on the sunny slope of Kopaonik Mountain the suite complex MujEn Lux is located; it is where those in need of a getaway from daily hustle and bustle of the city can find peace and relaxation. Luxurious mansions are equipped with the latest facilities, while our attentive staff always welcomes guests with a smile, ready to offer assistance.
Since 2013 travel agency MujEn Travel has had its office at 'Kopaonik Resort. Our team of young and ambitious professionals goes out of their way to ensure a quality holiday for each guest. What sets this agency apart is that they possess accommodation facilities, located at the rooftop of Serbia. MujEn Travel suits are joined within the MujEN suite complex, which consists of the MujEn Lux hotel, and mansions MujEn Comfort and MujEn Classic.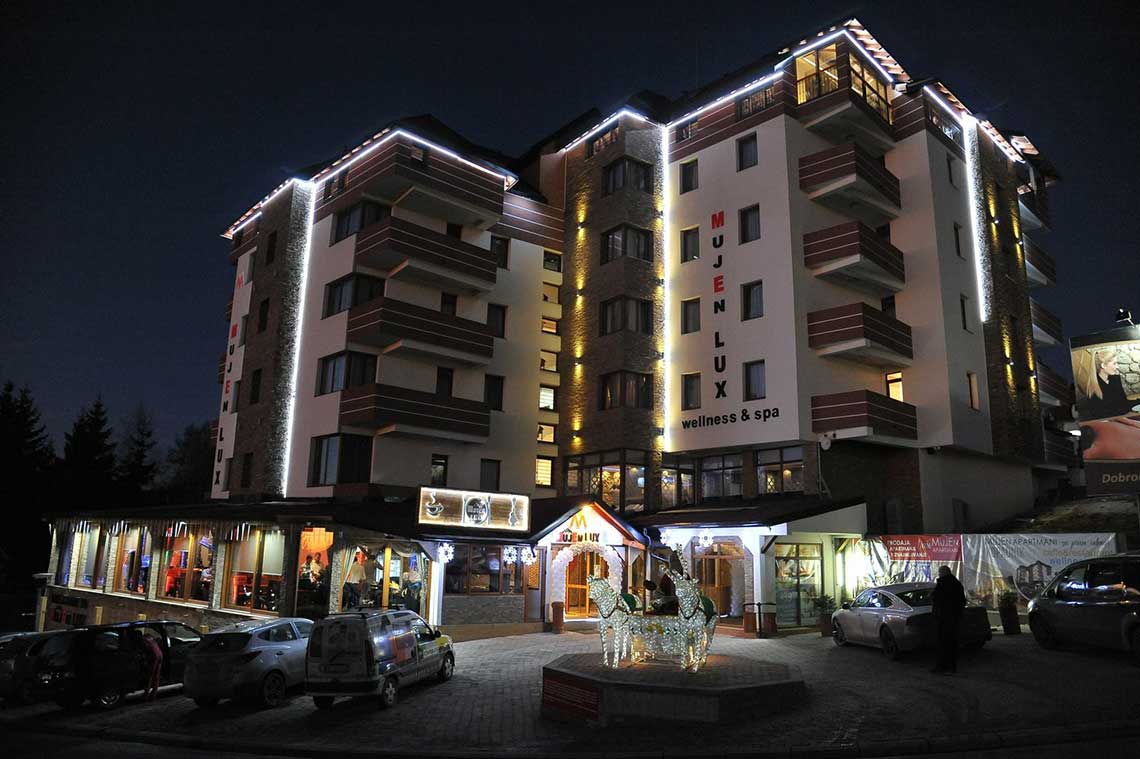 Contemporary architecture and mountain style
Suite complex can host up to 250 people, and rooms are categorized into different housing units, intended to host between 2 and 6 people. Hotel MujEn Lux has been built in the typical mountain-cabin style and furnished in line with the current standards, which all enables enjoyment throughout the year. In terms of design and furnishing, the suites represent a fusion of traditional and contemporary architecture and give off the real mountain feel. They enable both an active and more casual rest to business people, athletes, and persons leading a healthy lifestyle and families. Whether you seek an opportunity to do something to improve your health, or you need a place to get away from the everyday commotion, find peace and renew your energy, or you simply wish to spend those precious moments of free time resting and relaxing, the suite complex MujEn and the hotel MujEn Lux can answer all your needs.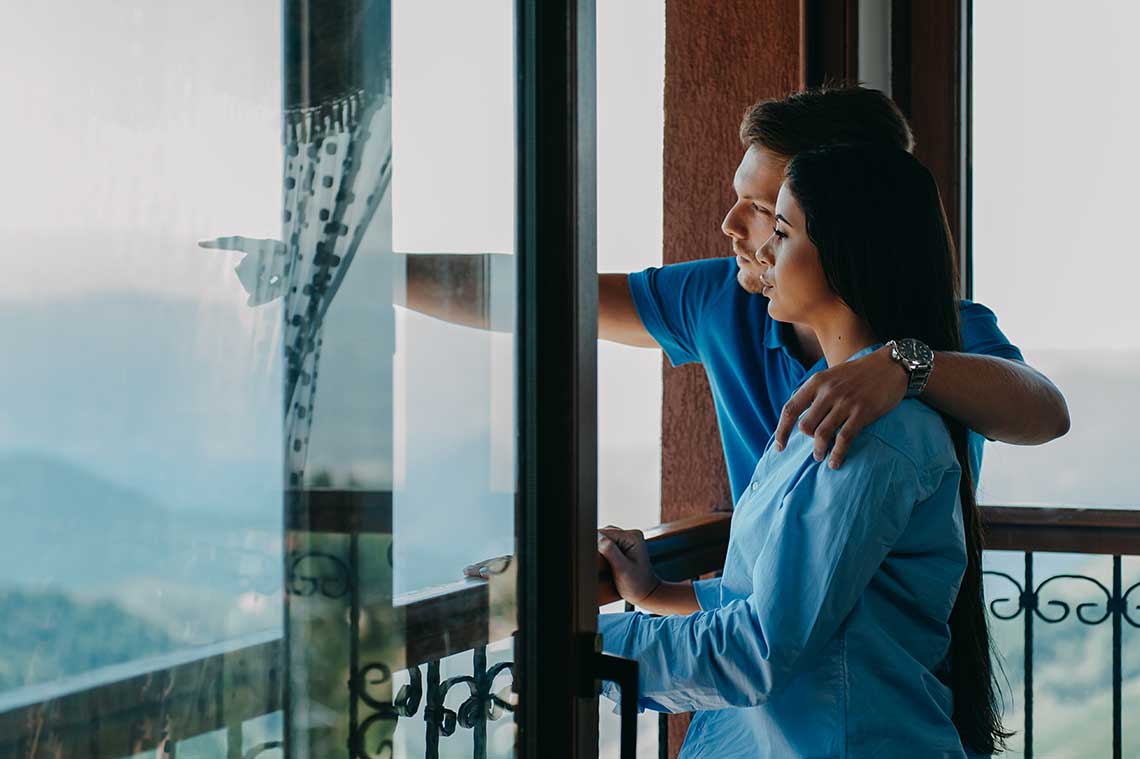 SPA oasis of peace
Wellness & Spa center has been designed in an oriental, mystical style and it guarantees complete relaxation. Many different facilities are available so that all guests have an opportunity to improve quality of their life. At MujEn SPA oasis the following facilities are available:
A Turkish bath, which was an important in Turkish culture of the Ottoman Empire, is perfect for relaxation after a stressful day, to cleanse your body and give your skin a much needed glow.
A salt room enables you to experience benefits of micro climate in a natural salt cave.
An infrared sauna relaxes the body, reduces the level of stress and removes tension in muscles.
A Finnish sauna has a soothing and beneficial effect on your skin and body, and it ensures higher level of resilience to various adverse factors.
A Tepidarium (warm benches made of ceramics) with heated, anatomically shaped beds made of rock improve the condition of the muscles in the back.
Jacuzzi bath tubs directly and deeply massage specific points in the musculoskeletal system, reduce the pain in your back, and enable deep and quality sleep.
An indoor pool is equipped with a turbo jet, which is useful for resistance swimming, as well as relaxing and massaging.
An outdoor pool with a view of the beautiful slopes of mountain Kopaonik is available to guests of the suite complex, as well as other visitors.
We also offer different types of massage such as sport, relax, anti-cellulite and anti-stress massage.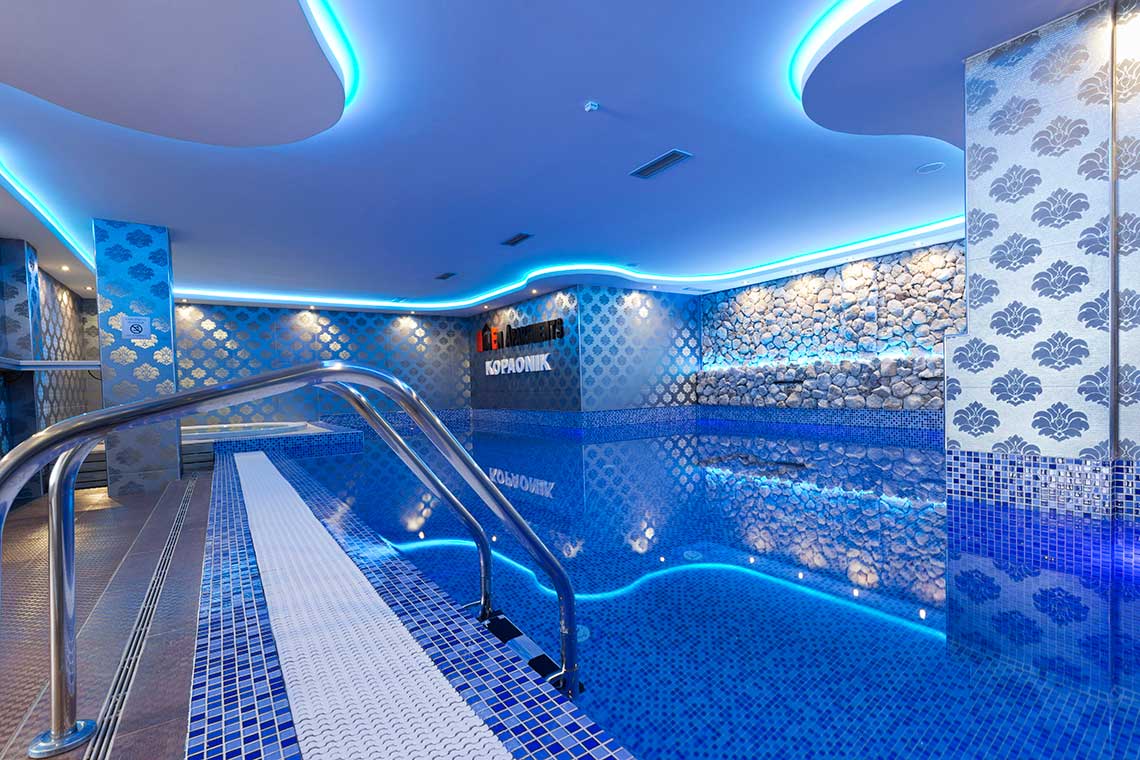 Lux restaurant
MujEn Lux restaurant offers a chance to end a great day by enjoying numerous delicacies. The restaurant's interior is simplistic in design, but provides an elegant and luxurious feel. It is decorated with many oriental details made of stone and crystals. Selected, authentic culinary specialties with carefully preserved traditional elements, rich and unique flavors give a special touch to the elegant ambience with a breathtaking view of the slopes of Kopaonik.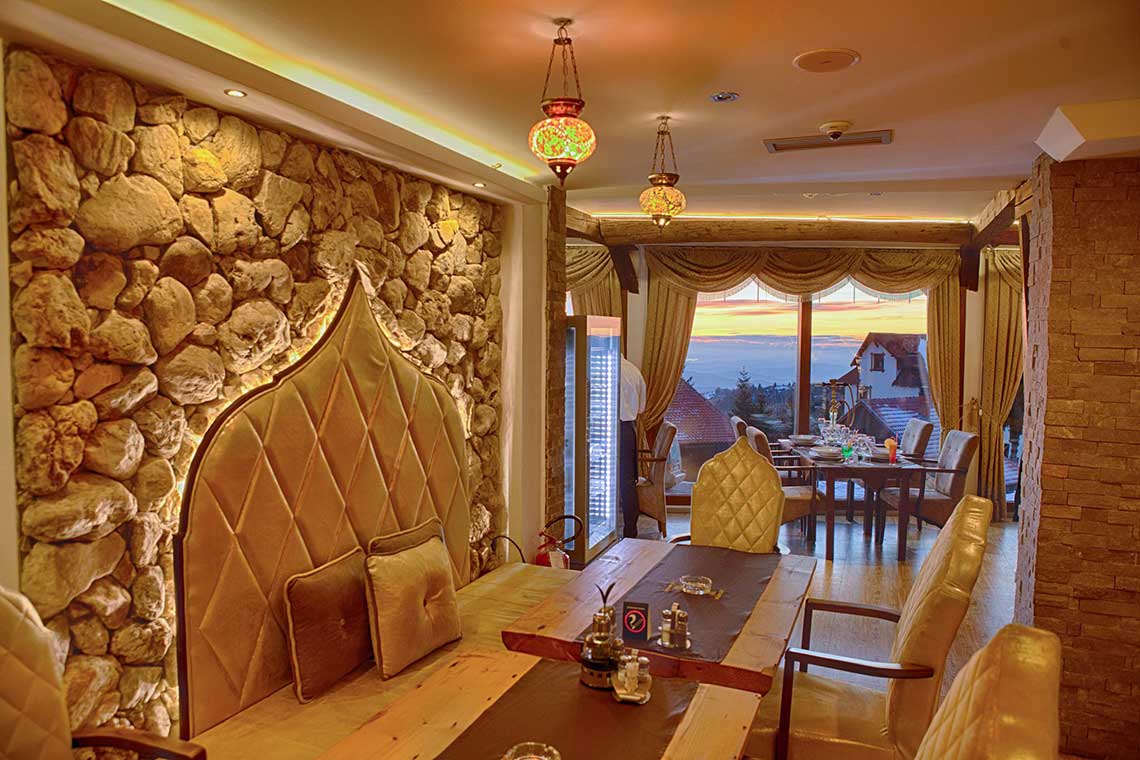 Business with a view of the mountain tops
Leaders of successful companies with years of experience know that business meetings yield better results when conducted in the pleasant atmosphere and healthy environment. Hotel MujEn Lux at 'Kopanik Mountain can accommodate conferences, team building meetings, seminars, and similar events. Participants have a fully equipped conference hall that can host up to 100 people at their disposal. There is also the option of transfer services, festive dinners, entertainment and field trips for participants.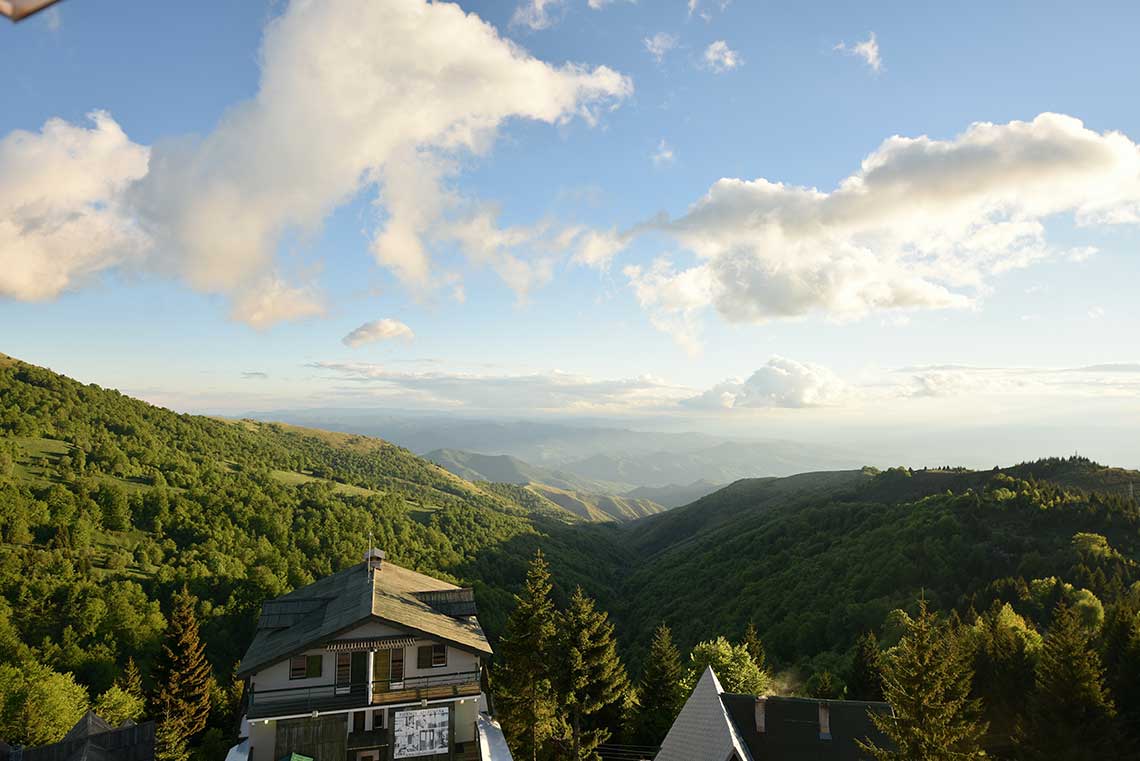 From the School of Health to the sports event ''Balkanijada''
Hotel MujEn Lux received an award from Novi Pazar Tourist Organization for its contribution to development of tourism in the region of 'Kopaonik, Novi Pazar and Raska region, as well as organization of cultural events such as the Oriental Dance Festival, Miss Balkans beauty pageant, and accredited lectures for experts attending the Summer School of Health. The hotel has also accommodated participants in the biggest sports event in Serbia, the Balkanijada.
www.mujenlux.com
YouTube:  https://www.youtube.com/channel/UCNpZb7n5iXY__rlp0JSGmiw
MujEn Lux Kopaonik Vikend naselje bb
email: info@mujelnux.com
Phone: +381 64 8697 815