Secrets to a fulfilled life and a happy home (Sandra Drinčić)
After a single glance at the property a Feng Shui expert can find out a lot about the character of a person who is living there, their habits, thoughts, aspirations, finances and health. But, the path to becoming a Feng Shui expert is not as fast nor as easy; it is a rather long journey which involves a lot of learning and practical work. The owner of the Feng Shui Institute Sandra Drincic, who has years of experience throughout Europe, points out that Feng Shui is a science that deals with other people's lives among other things so people without expertise shouldn't toy with it.


-Feng Shui is not a game of choosing figurines or painting walls, it is a serious metaphysical science studied through many different methods. If you simply put figurines all over an apartment, you are not practicing Feng Shui. Education at the Feng Shui Institute lasts for a year and a half and offers a lot of practical work to each participant.
Contrary to the popular belief Feng Shui is not making your home prettier of decorating living space.
-All my books, all eight editions were written at the same time as practical manuals through which metaphysical secrets were revealed so that those practicing them could see them at work and later comment on them. Feng Shui maps are not classic maps, Feng Shui tips and secrets are written in them; the Space Clearing is the most beautiful course at our Institute and anyone can complete it.
Love is more important than money
'The walk of a millionaire' is indeed one of the practices taught at Sandra Drincic's course Feng Shui for money, but it comes as a surprise that despite poverty and serious existential problems in this region, people find love to be more important than money.
-For people in Serbia it is important to solve emotional and love issues, and my experience from numerous free workshops I have hosted undeniably confirms this. Intrapersonal communication and negative emotions represent a problem for many people. In alternative medicine every condition arises from the negative emotions. With a practitioner of alternative medicine a patient is first treated through conversation and cleansing emotions, then detoxication, and this is where Feng Shui can truly help.
Sandra Drinčić says that in luxurious homes not everything is perfect and that the cause is very often in the wrong placement of the pools.
-People often build pools on top of the house which unleashes a ''flood'' on them, and consequently worsens chronic conditions or causes urinary infections and kidney problems.
Houses used to be constructed with more quality materials and Sandra Drincic says that those houses were healthy and had a good energy. The owner of the Feng Shui Institute has worked in five European countries and even worked for free for many years so that she could uncover the metaphysical secrets which she is now passing on to others.
-Your mind and soul's purity is essential to performing a space cleansing. Anyone envious or negative in thought and deed cannot do this. Not all should be taken on as a cleaner or a babysitter. Whoever enters your home leaves their energy trace behind.
One doesn't sell a happy home
If we think of our childhood we may remember that our ancestors led more balanced lives and there was order in everything, from where to put shoes, to how to greet guests and communicate, and keep your home clean. The richest people owned chandeliers made of crystal because they understood the power of crystals – says Sandra Drinčić.
-The Chinese may have created Feng Shui, but the people from the Balkans also had their definition of harmony between a person and their living space or everyday objects. They say that those who live close to the railroad age faster. Everything can be solved, including problems present in homes located at crossroads. I myself have added another entrance to our family house, thus changing both our and our home's destiny. My mentor told me that as far as he was concerned, I had graduated after I refurbished my home, but he added that millions would pass me by until I had left that property. I have already missed out on two million, but I have taken what I could from that property and now I am searching for a bigger one somewhere else – says Sandra Drinčić.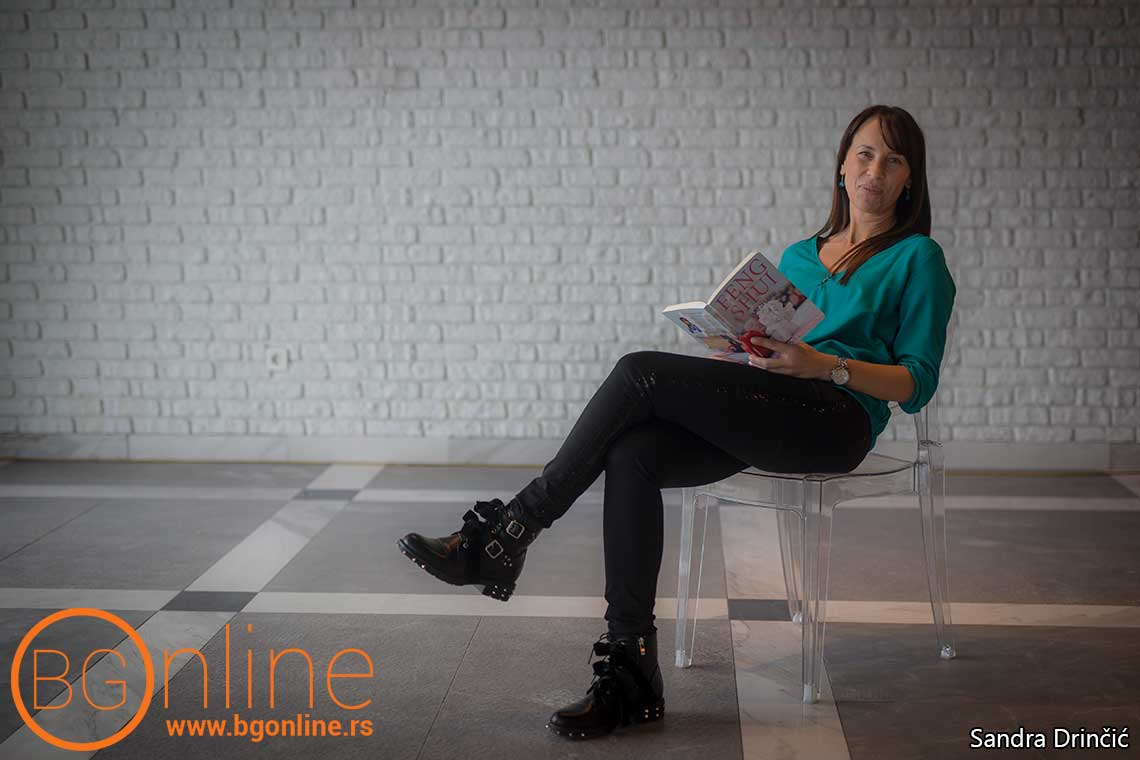 People often become attached to walls and the secret is that one should never sell a property which saw three good generations brought up.
– Don't sell a happy home. You don't need to reside in it but save it for future generations. Many people create sort of a cocoon and stay in one home all their life. I always advise people to refurbish you're their home every two years or so because that is how long it takes to change the flow of energy.