Meeting people on Facebook
DO THESE EMOTIONAL RELATIONSHIPS HAVE FUTURE?
Psychotherapist Marko Brakovic writes for BGonline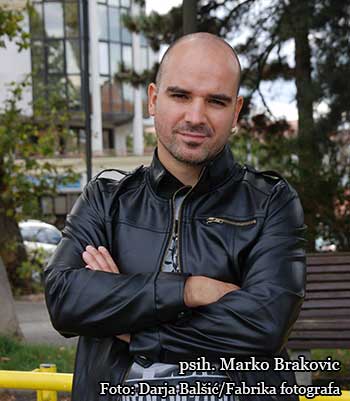 If we agree that the quality and duration of an emotional relationship depends on numerous factors that are also very susceptible to change, and that the compatibility between two people might be the most important one, then the question of place, context or the way in which we meet other people becomes completely irrelevant. This is also true when it comes to meeting new people trough social networks, and especially trough facebook.
There are prejudices that relationships started on this social network are superficial, fake and that they won't last long. My rich personal, as well as professional experience, shows that these claims are completely without foundation in practice. I have worked with people who have met their wives, girlfriends and fiancés trough facebook, and I have had identical experiences, especially in recent years.
And not only that, getting to know someone trough this social network can even be far more useful because we can discover whether we are compatible with the person we potentially like simply by looking at their profile. Statuses, music, movies, philosophical, political and many other believes can reveal a lot about the person we are interested in.
All it takes is to set some time aside and make an effort to be observant and lucid. A rich facebook account and a person's online activity show a lot about them. We can confirm or deny all that later, when we meet that person. But, even that is good.
Maybe we will understand that persons are presenting themseves to be better or worse than they actually are, but this is also useful information for us. If we are interested in starting a serious relationship with someone, it is always good to get to know them as best as we can before getting into anything serious. Of course, we can never get to know someone completely, because a person is a process and not a present image of what we see (this is often overlooked) and it changes with every new life experience. In constructivist psychotherapy this is referred to as 'experience corollary'' and we always remember it when we work with people or when we are trying to help them change.
Getting to know someone on facebook will not be an important factor when it comes to relationship continuity. The things that represent a relationship's continuity factor are: the level of compatibility between two people (sexual compatibility is implied), motives for starting the relationship in the first place, mutual plans and wishes, as well as the direction in which two people are going to change in the future. Being in love is more of a reflection of idealizing our partner and people's emotional immaturity then it is an important factor, so here it will not be mentioned as one.
Unless two people are compatible, share the same wishes, have different motives for starting a relationship or have chosen different life paths over time, chances for the continuity of the relationship are minimal.


So, meet other people trough facebook, intagram, and twitter (I have even encountered this case) and enjoy new experiences. Be careful, observe the person and search for the things you like in them and see them as a type of person they are and not the person you would like them to be.
Author: Marko Brakovic
marko.brakovic@gmail.com
Marko Brakovic (37) graduated from Belgrade University, Faculty of Philosophy, department of Andragogy, as one of the top students in his generation. He finished his post academic education in the field of Constructivist Psychotherapy. He holds psychotherapy sessions at special education clinic ''Entera''. Together with his colleague Milan Radovanovic he runs and coordinates work with groups of young people that have problems mostly connected with adolescent crises. He writes blog and publishes articles in professional magazines on various topics such as promiscuity, premature ejaculation, couples psychotherapy, and chemical and non-chemical addictions.
He is the author and facilitator of the "What women want'' and ''Seduction trough social networks'' workshops. In the fall of 2014 Marko's first novel 'The Facebook predator'' was published. This erotic psychological thriller received great critics and gained a large number of faithful readers in a short period of time. The second edition will be available soon.