How do children view the world? (Iva Pavlović Pušica, NLP for Young People)
UNDERSTANDING SOMEONE AND WALKING IN A MILE IN THEIR SHOES
Twelve years ago  I started working in high school I became interested in how those young people viewed the world and how their perception of reality was different from the one of adults  especially whenever there was a conflict between them and professors. Whenever I discussed   a problem involving a student with a colleague I would get one version of the story, but when I talked to the student I would get a different one. I would end up under the impression that the event in question was not the same. However, the event must have been the same; it was their perception that was different. Who to trust? Who was right?
]

When I became a mother, I noticed how my children viewed the world and how they created their own reality. Fortunately, while they were still quite young I came to learn about Neuro-Linguistic Programming (NLP) and I took it up with great excitement. While I was learning about various useful techniques and skills I was also using them first on myself and my family and then in my work with students. All the pieces of the puzzle suddenly clicked, both at school and at home. These techniques proved especially useful with the old dilemma, of who was right.
Everyone is right and no one is.
Confusing, isn't it?
Your worldview differs from the way others perceive it. We all have different perceptions of our surroundings which depend on our age, our aim  in life, culture, experience etc. We are prone to thinking that how we see things is the only proper one.
THE MAP OF THE WORLD IS NOT THE WORLD ITSELF
Too many things are going on each second for us to be able to come up with special rules for every situation. To avoid this, our brains have been made to follow certain patterns, to create mental maps of the world, and it tends to react to events by reaching for these maps. Not all pay attention to the same information, our filters only let certain types of information pass which we use to create our internal map of the world (our perception of reality). You must have been in a situation where you attended an event where your perception and the perception of other people attending the same event differed. For us, what we see, hear or feel, that is our perception of reality tends to be the only valid one. However, this is not so. An event is something that happens externally, and how we perceive things is our internal ''play', our own perception of the event.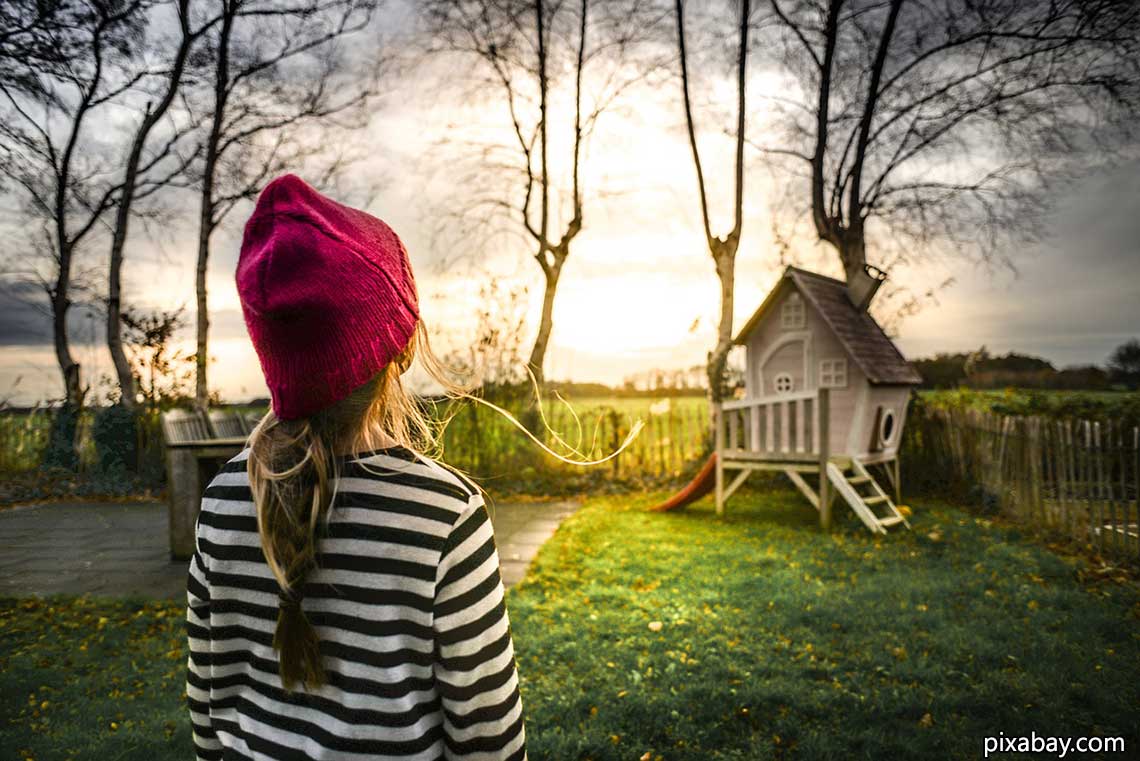 Communication and conflicts
Every person's map is unique, slightly different and it depends on age, experience, stage in life, beliefs and values. It represents a simplified image of the world, which is why we often say that the map of the world is not a territory. Just like the map of the world doesn't represent the world.  Problems and conflicts in communication often stem from inability to understand that others do not perceive reality the same way we do. When we realize that this is not the case we argue about who is right and who is wrong. It is important to understand that no map is wrong and to learn how to read other people's maps, to take them into account and adjust communication accordingly. Parents must realize that their maps are different from their children's, and so is their perception of reality. Children's map of the world is much smaller and more intense because of their age and limited experience. This is way changes like starting school, change of school, parents splitting up, or having a brother or a sister affect them intensely..
Support instead of limitations
Children fear change because they still lack familiarity with many things and they don't have previous experience to convince them that they can overcome that state and that everything will be fine.  Unlike children, adults have enough experience, something similar that had already happened to them, something which can convince them that everything will be alright.
This is why parents can advise you're their children who are going through certain changes, and remind them of some other changes that they have successfully handled or help them restore faith in a positive outcome. It is important to understand children and try to view the world from their perspective, to walk a mile in their shoes and remember what it was like when we were children – to see what they see, hear what they hear and feel how they feel. Firstly,   accept their maps and help them expand those maps and change what they do not find useful. Fortunately, neither maps nor filters are fixed, quite on the contrary.
When we accept that everybody has a unique and somewhat different map, we become more tolerant. Then we can better understand ourselves and others, we show more empathy, have better relations with others, we expand our comfort zone and our personal map. The narrower our maps, the bigger the problems, and fewer the possibilities, and vice versa.
Successful people often change and expand their maps, and for young people this process is even easier. Their maps are more flexible, and we can intervene every time we notice beliefs that are of no use to them (I cannot do this, I will make a mistake again, so it's better not to try, all children are rude, nobody loves me, everybody is better than me etc.). Listen to your children so you could have the insight into their map. Whenever you notice some rule or belief, intervene, especially if it sounds fixed or if it is repeated often. 'Always, never, nobody, everybody, I must, I cannot' are some of the words used in expressing rules. Your task is to help them adopt new and positive rules instead of the limiting ones and help them create useful maps .
HOW ABOUT TEENAGERS?
Let's address the ''who is right'' issue now. Everybody has a valid point from the perspective of their own map, and nobody is right. Very often we have conflicts with children because of those different perceptions of reality, because of different maps. This especially comes to light when dealing with teenagers. On the one hand they desire more independence, but on the other hand they cannot grasp the consequences of certain behaviour, making them more susceptible to taking risks. They are often unable to see good intentions behind their parents' and teachers' actions. It is crucial for teenagers to learn how to view things from the parents' perspective, to walk in their shoes. Encourage them to be creative and explore the issue of right and wrong even with things you as the parent require from them. The same goes for parents and teachers; they often cannot see the positive intention behind certain actions of teenagers. We are dealing with this and other useful topics in our NLP training for teenagers and NLP training for children. It is interesting that after walking in their parents' shoes for a while teenagers and children start to look at certain situations in a completely different way. They understand their parents more, they perceive parents' good intentions, and they start communicating more efficiently and steer clear of conflicts. At the same time, they are expanding their maps. They become more tolerant and have more understanding.
Mind you, to help your children be happy, successful and pleased it is important to understand their worldview. I hope that these simple and useful suggestions will encourage you to support your children in expanding their maps, to change things that are not useful to them, and adopt only the best maps. Consider once again whether you wish to waste time and energy arguing over who is right. There are far better ways of having fun with your children.
I wish you success!
Iva Pavlović Pušica
Iva Pavlović Pušica is a professional coach and NLP master, an economist and the owner of the NLP center for youth education and development.
e-mail: office@nlpzamlade.rs
tel: (+381) 62 281-746
www.nlpzamlade.rs