Hitchhiking from England to Serbia
SEDUCING THE WORLD WITH GOODNESS AND THE SMILE
Two young British women, Morgan Mead (26) and Danielle Freer (23) have recently decided to choose an interesting European destination for their holidays and to get there hitchhiking. Serbia was the country they drawn from the hat! Looking at each other for a moment, the decision was made with a huge smile on their faces – "Let's go!" Morgan and Danielle are roommates from Brighton where Morgan works for Red Cross and Danielle is a nanny with additional job as a pet groomer. Two of them knew nothing about Serbia, not even where it is situated. Along the impatient preparations for the adventure, they learned a lot about Serbia, the country which seduced them at the first sight.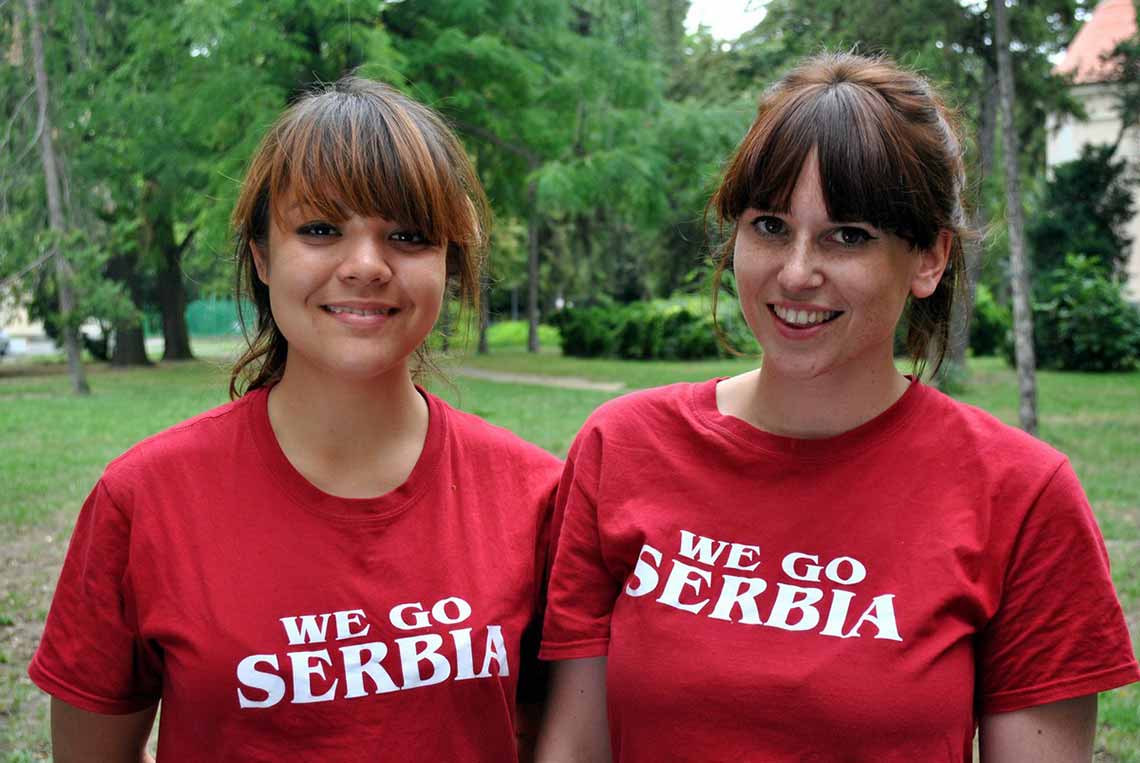 -We are enjoying so much our stay here – Morgan and Danielle say in one voice.- People are warm, kind, Belgrade is a gorgeous city, as well as men who are quite different from English guys – Serbs are tall, handsome. We would like to marry one of them – say these charming, adroit and positive young women.
How did they feel travelling from England to Serbia only with basic things in their backpacks and one tent ?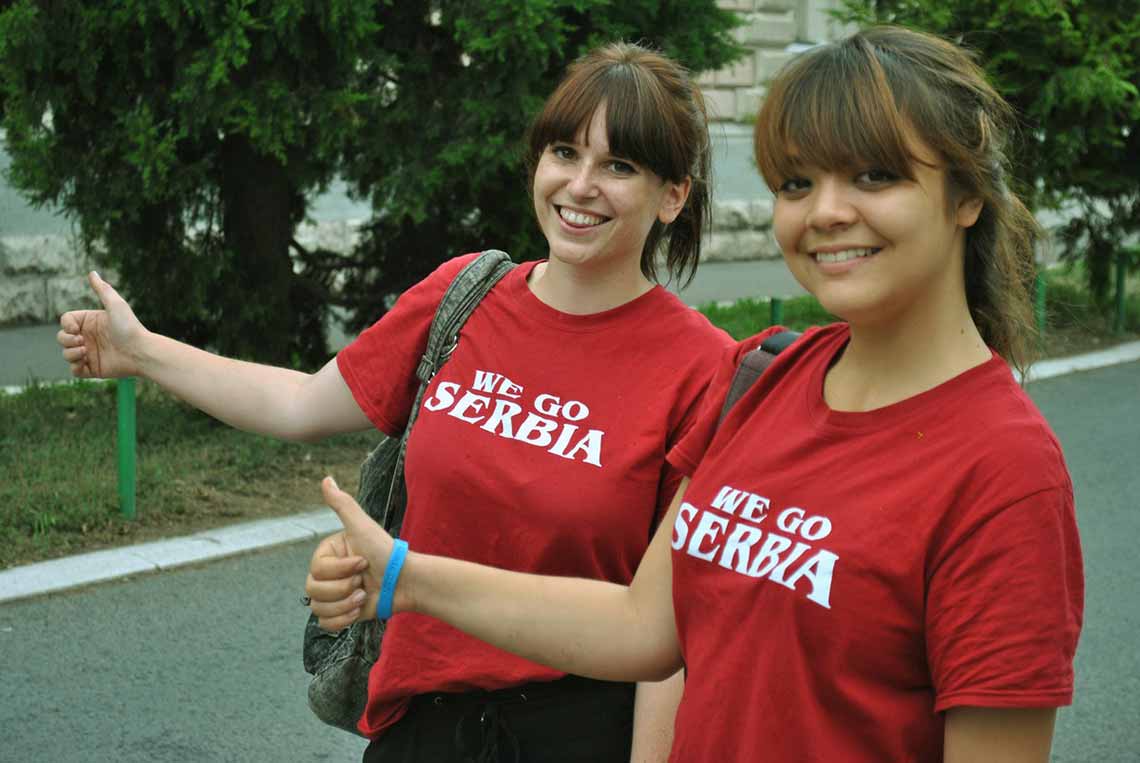 – We would hitchhike again! Maybe we are brave in eyes of some, but it is certainly easier when there is two of us. We wouldn't do this each one on her own. 99% of people that we met along were really nice. We believe that the energy that a person is sending away will come back to him/her. One should always think positively, believe his own instincts and that people are basically good.
As all women do, we pay attention to the hygiene and there was no problem with that either – wet tissues and dry washing shampoos are perfect solution for the trip. We have packed only basic clothing and realized that we don't need anything more than that anyway.


Their adventure proved that the money is not a prerequisite for having fun and that via internet you can meet kind people who will offer you their support, a place to sleep and in the end tell you to have a nice trip.
Danielle and Morgan are both engaged in humanitarian work and are trying to motivate other people. So far, they have organized two humanitarian missions, they've helped Red Cross volunteers in Belgrade, and say that they will take part in helping Serbia concerning migrant crisis. With joy, warmth and excitement they are talking about their days spent in Belgrade and reassure us that they will be returning to Serbia shortly.
B.Gajić
Foto: Olga Mišković, Andrea Petrović /Fabrika fotografa