Healthy food for finicky hedonists (Pepe Nero restaurant)
Family style restaurant "Pepe Nero" is located in the most beautiful and peaceful part of Belgrade's city center, only a few steps behind St. Sava's Temple, and everything about it, from the interior to the carefully selected specialties of the house, is thoughtfully designed.


Guests of the "Pepe Nero" restaurant get the opportunity to enjoy dishes that are made of healthy ingredients, which contributes to a complete and extraordinary culinary delight, but also to the realization that people who come to this restaurant eat healthily.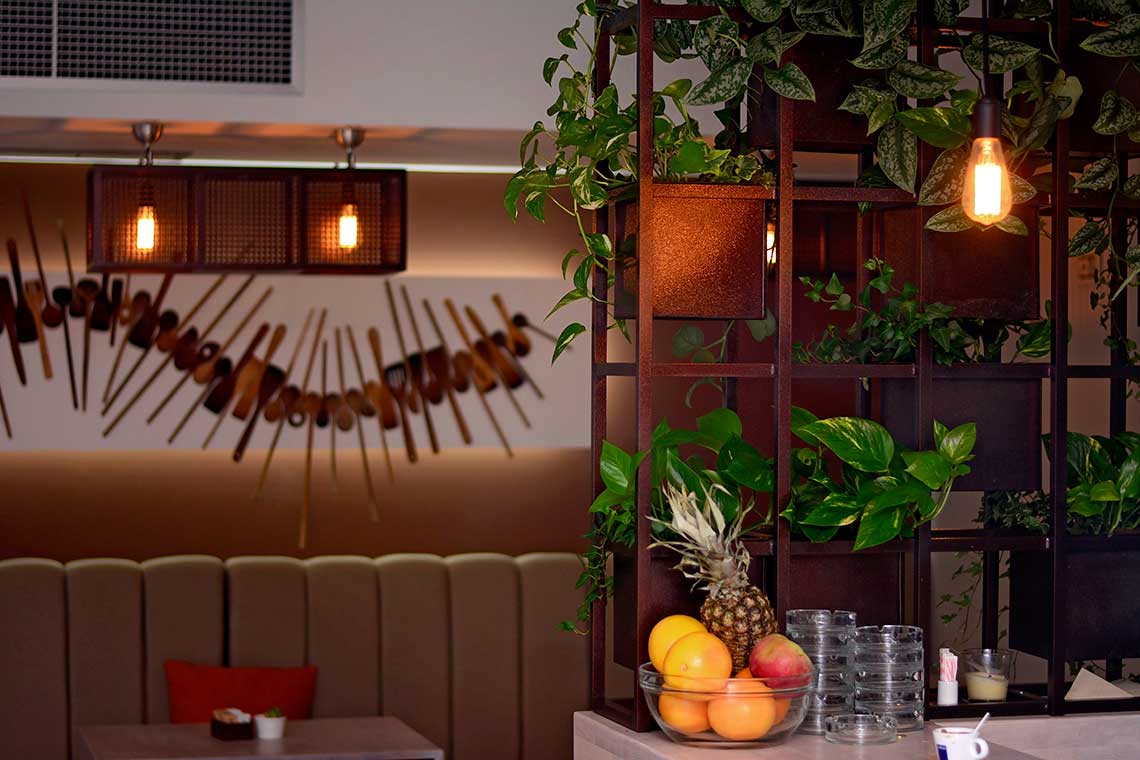 The restaurant's interior is designed as a combination of retro and modern styles, and made of wood and bricks. This pleasant setting is a perfect choice for socializing, private and business meetings, relaxing after work or an unforgettable night out.
This kind of concept for a restaurant and its offer are meant for a modern person who appreciates gastronomy, good company and chooses only the best for themselves.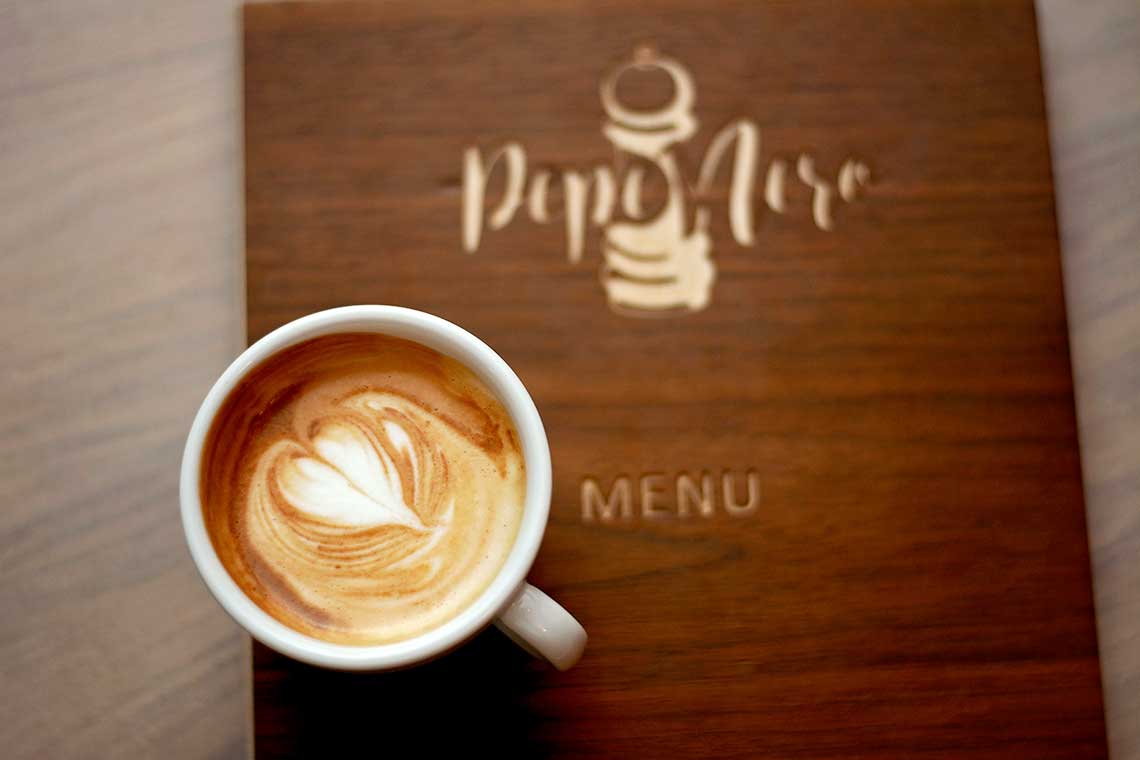 The restaurant is owned by two young married couples – two sisters and their husbands. Their idea is for the guests to enjoy traditional, as well as untraditional dishes that are made of healthy ingredients, and for the restaurant to be a place that welcomes both business people and whole families, promotes socializing and healthy eating habits.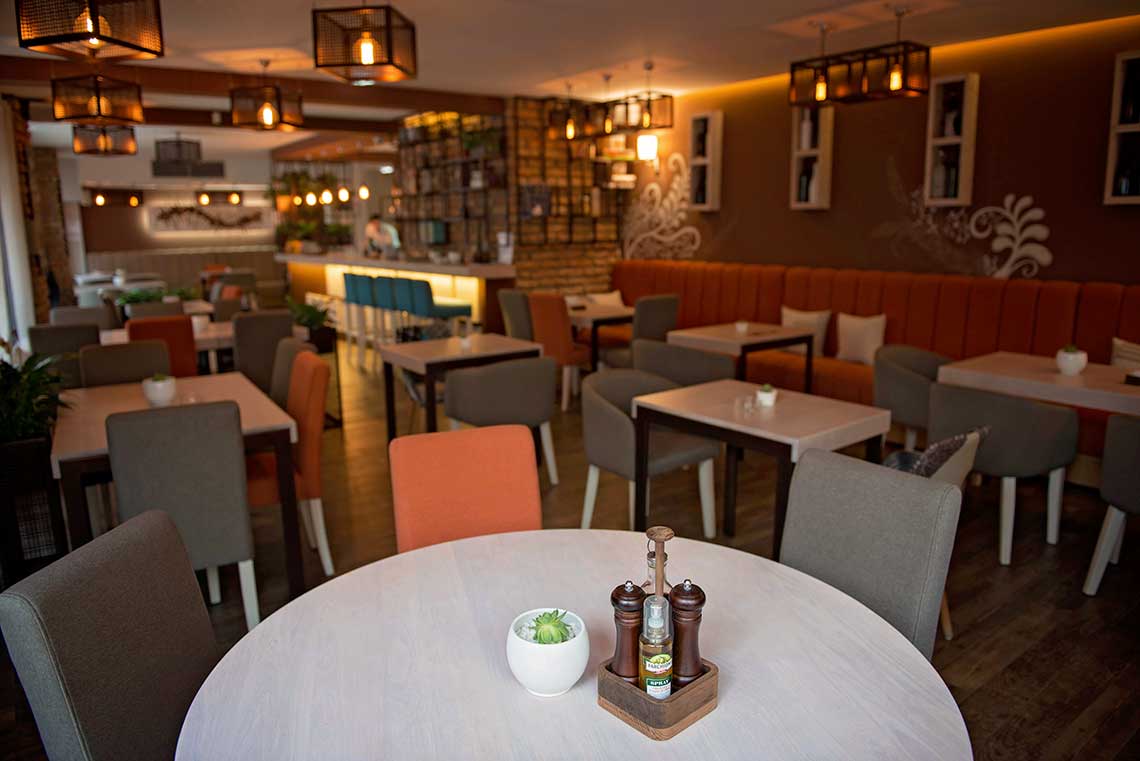 Some of favourite meals in Pepe Nero: "Pepe'' bites (rolled chicken, dry plums with almonds and goat cheese rolled in pancetta, warm canapé with grilled zucchinis, mozzarella and beef prosciutto), Stuffed avocado with grilled shrimps, avocado pâté, spring onion and caviar, Grilled calamari stuffed with ricotta cheese and aronia, Rolled lasagna filled with radish, mushrooms in gorgonzola sauce, "Pepe Nero" Steak (beef steak medallions with three sauces: peanut butter, cranberry and plum and choco mint), Quinoa with salmon fillet and zucchini.
An important fact about the food that comes out of their kitchen is that all of the dishes are cooked with palm oil, agave syrup and light brown sugar are used instead of white sugar, Himalayan salt is used instead of kitchen salt, and for pastries – predominantly buckwheat and spelt flour are used.
Restoran Pepe Nero, Mačvanska 10. Contact tel: 011 7704055