How to enjoy your fruit meal?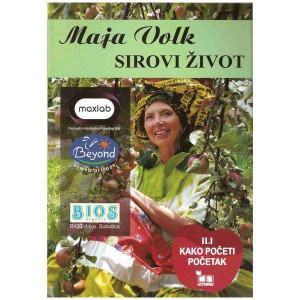 Every one of us is well aware of the fact that fruit is full of vitamins and minerals, but not many of us is eager to eat it. It is a drag to eat the orange, but once squeezed, we'll drink its juice in a blink of an eye. "That's why the most effective way is to drink your mushy, juicy, fruit meal." – advises Mrs Maja Volk  in her book "Raw life"
Mix seasonal and some  frozen fruit ( blueberries, raspberries, currants)   in the blender and add a handful of spinach, a leaf of kale, celery wit stalk , carrot with leaves, beet, ginger, mint, whatever you want. But the base of this meal must always be  fruit with a strong flavor  – banana, raspberry, prune, so that the taste of veggie ingredients won't be dominating. You can make two meals at the same time, but since some fruit (melon, prune, watermelon…)  ferment easily you can postpone the consummation of the second meal up to 10 hours, no longer.