From an emotional wreck to a calm harbour
MEETING MY FATHER HAS CURED AND CHANGED ME
"Life's greatest lesson is that of love…"
Ever since childhood, she has been both a great fighter and a very sensitive person. She has chosen to be born in Belgrade, into a passionate relationship of a journalist Ruška Jakić and an architect Radosav Nadeždić. Ana has also chosen to see her father leave when she was a mere toddler of three, while her mother stood by her providing warmth and affection and being a shoulder to lean on in inevitable wandering, heartbreaks, hardships and at crossroads life and coming of age put her on. Today a very successful life coach, Ana Nadeždić has chosen to be incredibly grateful for every issue and emotion and use it as an opportunity to do some profound work on her. All her troubles have been greatly educational and she claims/has come to believe that all her experiences and circumstances have led her to exactly where she wants to be – to a perfect life.
-I am deeply grateful for the life I have been leading. My job reflects my soul, and at last there aren't differences between myself, my personal life and my job. – Ana Nadeždić says. She's married to an Italian Andrea and they have a seven-year-old son called Luka. They live in Italy, in a small picturesque town where Ana has got her office, but she also holds seminars, workshops and trainings in many cities across this Mediterranean country. -Our marriage is wonderful and I've been sharing life with him and his daughter from previous marriage for the past 11 years. We're a very happy and loving family. – She says and reveals with warmth how she nurtures her relationship with her mother, Ruška Jakić. – We support, love and respect each other immensely. Hearing her say how I'm her greatest accomplishment in life always warms my heart. It's something every child would hope to hear from their parent. I also enjoy a lovely relationship with my brothers and cousins, and I adore the country I have chosen to be born in.

The best for her clients
Today Ana Nadeždić helps people find themselves and their authentic being and live the life they deserve and have always wanted. She has chosen to become a life coach, but also to do her very best at it.
-"The very best" doesn't mean "better than my colleagues" for me, because we all bring something unique to our work. For me, that word means "the best for my clients". They entrust me with their lives, and that is the very reason I must find the best possible tool to help them live the life they deserve, to reach their version of perfection and to achieve harmony with the values inherent in their souls. – Ana explains. In order to excel at her job, Ana underwent training and was instructed by the world's experts. -I have completed the three levels of training and got a license in teaching, life coaching and business coaching through Louise Hay's "You Can Heal Your Life" method. I completed the
master course of Dale Carnegie Training, the world's most renowned business training organization, where I graduated in the field of interpersonal relationships, management, public speaking and sales. I have also undergone training in course and workshop delivery, educational marketing and educational sales at the "Lucrative Luminary Training", another world-acknowledged coach tutoring company based in Canada. Although, truth be told, all the training and studying would've meant nothing had I not experienced feelings of purposelessness, misery and anger in my own life.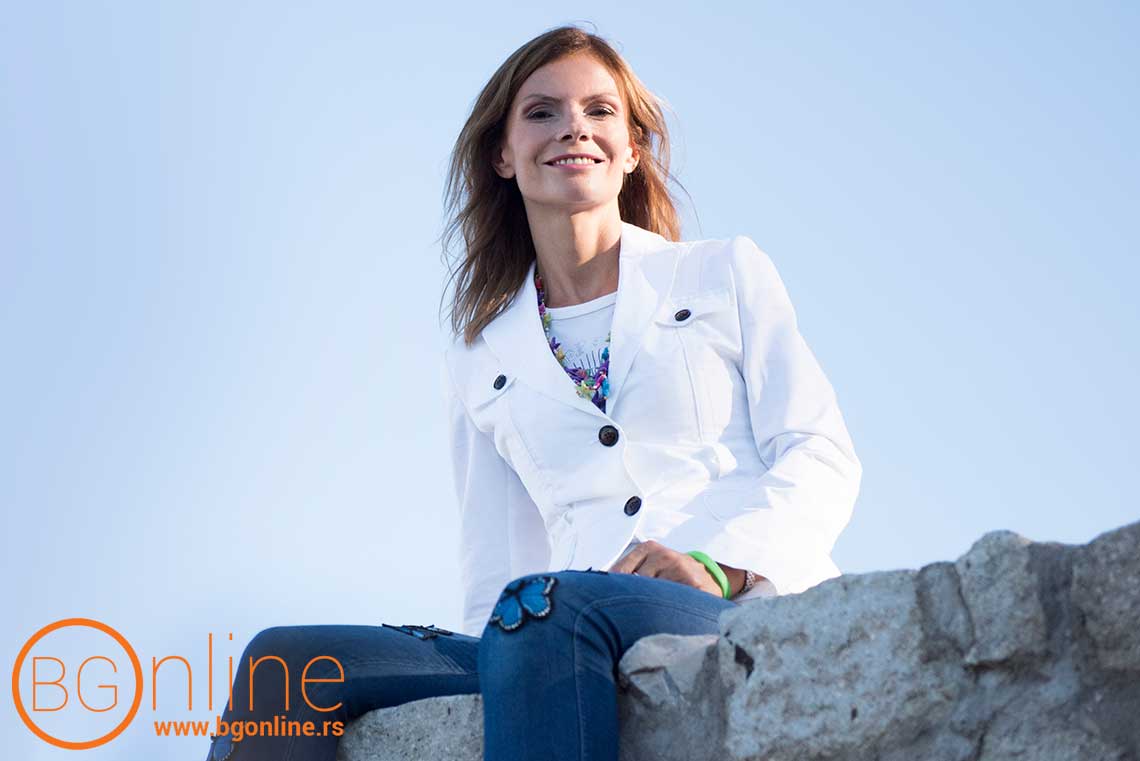 The temptations and lessons of life
The simple truth is that no university or textbook could have better prepared her for the amazing work she does with people today than her own life and the lessons she has learned along the way. Her first trial was her relationship with her father, who visited her on her third birthday, gave her a bike as a present and vanished from her life until she was 18. When Ana was four years old, Ruska married a musician Voja Milin and Ana remembers childhood as a lovely period with a man she thought of as a second father. -He was incredibly devoted to family and he always behaved as a father to me. He took me skiing, taught me how to swim, drove me to school and everything was wonderful until I turned 17 and experienced my second trial. My mother and I discovered that he had a mistress. Their marriage crumbled and I shut off emotionally and grew withdrawn. The pain that followed the departure of the second most important man in my life was intense. – Ana reminisces. In the course of her second year at university she decided to complete her studies in Italy, for which she got the full support of her mother who had never held her back. In the meantime, when she was eighteen she met her father at her mother's request. -I was an emotional wreck back then. I had decided never to see him again, and all I could think was "Where have you been all these years…"-she recalls.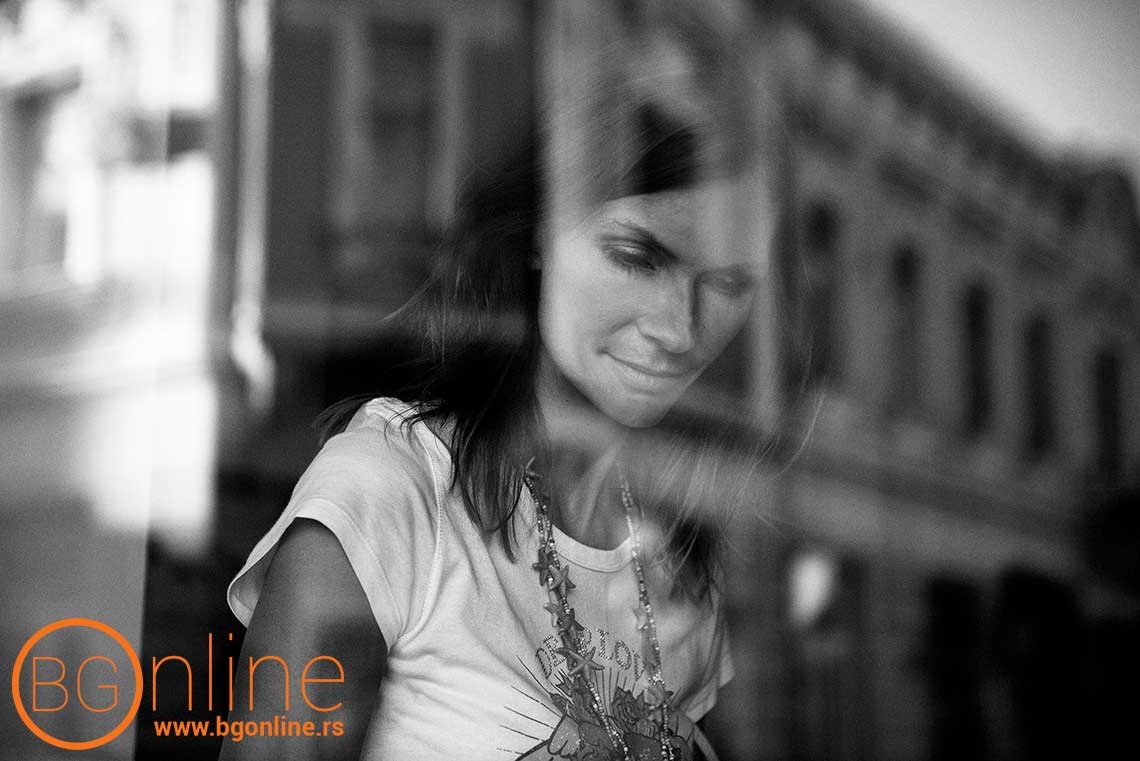 The infallible path of the soul
In Italy she graduated from the Faculty of Graphic Design and got a job as an agent at Fashion Model Management, a reputable fashion agency which was at the time one of the most prominent agencies and had represented models such as Claudia Schiffer and Naomi Campbell. She quickly became their finest agent. She travelled the world, brought models to Milan and met her first husband. The relationship faced a crisis and they got divorced after 6 years of marriage.
–While my career blossomed with one success after another, my personal life hadn't gone the way I desired. I wanted family and children, and having started a relationship with a man from Canada, I had hoped to make it happen. I moved in with him and kept working for the same agency from a different continent. Canada was a big turning point for me in every possible aspect. . My first personal changes began in 2003, when I took up a personal growth course called "Interpersonal Relationships" at one of the most prominent personal and business training companies. At the very beginning of the first class of this three-month course, I said to myself: "This is it. This is the job my soul has chosen." At that moment, I remembered myself as a little girl waiting for her mother to come home from work with a pile of newspapers. That girl, who had just learned how to read, would often take the magazines and simply devour the pages containing a psychologist's counsel to writers. That was the first sign of my soul's path. The second came from my mum, the year I moved to study in Italy. Upon one of her visits, she gave
me Louise Hay's bestseller "You Can Heal Your Life". I remember literally devouring it and immediately going to a bookstore to look for similar books. That's how I started reading and studying books that deal with self-growth, psychology, psychoanalysis and quantum physics.
An encounter with the father after 18 years
Another very important moment that marked her journey to emotional wellness was the one that occurred at the Dale Carnegie course in Canada. Ana says she still remembers standing in front of 30 fellow course students. Their assignment was to do something important for themselves and their lives and to speak about it in class the following month. -At that moment I felt my heart whisper to me: meet your father. I remember going back to Belgrade between the two classes and trying to explain to my mother, as we sat in the restaurant "Vuk, which I would like to see my father after 18 years of refusing any contact with him". And at that moment, a miracle happened, the kind of miracle that can only spring from a mother's love for her daughter. That was when she said: "You should talk to your father, Lale Nadeždić." We came home, started going through the phonebook and dialling, and after a thousand phone numbers, my mum dialled the right one. She told him: "Your daughter wants to see you." I took over the phone and heard the voice of the person who, along with my mother, gave me life: "You have a father", he said. We finally met and started to get acquainted.

Divorce and return to Europe
When Ana returned to Canada, two events occurred which, according to her, continued her soul's journey. -My relationship fell through; my partner told me he didn't want a family or any kind of relationship with me. That brought me intense emotional pain which my mother managed to soothe empathising with me over the phone. The second event was the unexpected great news that Dale Carnegie was interested in me as an associate and wanted me on their team. But then when my heart urged me something really important: it told me to go back to Europe. I packed two suitcases, gave away most of my personal belongings and moved back to Milan, where I quit my job at the fashion agency and but from where I continued my life coaching education with Dale Carnegie Training, got specialized and completed my master course.
Healing and knowing love
At the time, Ana was living in a rented room, working the whole day, from 8 a.m. till midnight. -One day, I was heading for my office when I realized that I was back where I started. I found myself with no private life and something was constantly missing – to make it as a wife and mother. A class she attended soon after was a turning point having pushed her into intense introspection. Ana says she realised why she had been unable to have a satisfying private life up to that point. Having reconnected with her father was a kind of healing. -Getting to know my father was crucial to me, and through personal development I began to understand his behavior as well. I worked on my healing intensively with a therapist for over 10 years before finally letting go of anger which I had borne towards my father and which had kept me from having harmonious relationships with men. Years of rigorous toil on healing have led me to a realization that is very important for the work I do today – that people's actions don't speak for their feelings. The love that brings a child into this world can never cease to exist, whereas behaviour is a product of beliefs that are none other than an interpretation of events from the childhood. One question troubles all single parents, and that is how to explain it to their child the actions of the absent parent. Ana claims that, had she kept the narrow and limited worldview, she wouldn't have known the answer either. -After everything, I came to the conclusion that my soul has chosen to learn life's greatest lesson, and that is the lesson of love. On one side I had a loving mother who was always there for me and who showed me the kind of parent that coordinates their behaviour with their affection. On the other, I had a father who, despite being absent, taught me the lesson of love once I came to understand the root of his actions. Now I can say with certainty that, despite everything, he always loved me, but he wasn't able to act like a father and prove it.
Our convictions create our problems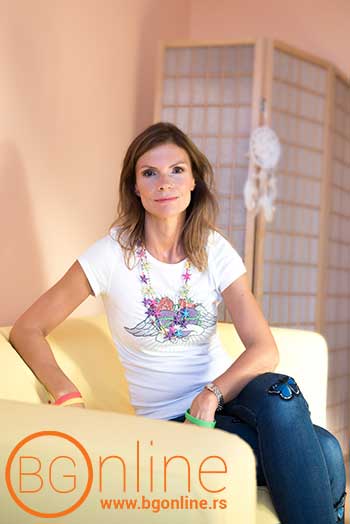 Ana's healing is a powerful tool she uses selflessly to the benefit of others. It helps her see and understand why someone acts in a certain manner. Ana Nadeždić's clients are mostly women, usually those with fairly successful private and professional lives and families, but with certain issues in their relationships with their partners. -These women usually either have issues in regard to their marriage; they are divorced or have failed in several past relationships. Some clients come to me with health, work or financial issues or problems with co-workers.-says Ana. -I once had a 60-year-old client who came to me saying how, even though they had been married for 40 years, she realized she couldn't be with him anymore and that divorce was the answer, but she had no idea how to do it since they had 4 grandchildren and people would talk. What's more, they both had lovers at that time. When a client presents me with a partner-related problem, I rarely work with both partners. She and I went on a quest to find the root of their issue, which for them was misinterpretation of events. This served as a foundation of convictions which provoked certain emotions. Working with her, we looked into her past and its beliefs, the subconscious conventions in her mind. My job was to aid her in finding the conviction which triggered the negative emotion. After the client becomes aware of this, they need to be willing to let go of it. If they let the way they interpret events change, they need to transform and clean their emotional self and shift their point of view. It's up to me to find the conviction which causes the problem. Two months later, the woman I had worked with called me to tell me about a miracle, how her husband started inviting her to go trekking and hiking with him. He had even thrown her a surprise birthday party. She said that after forty years of marriage she found that they shared profound love and that they reconnected on some level. Neither one of us had had any idea what could happen when we first met. She hadn't changed anything specific in her life; we just altered her beliefs, just as when we replace a corrupted computer application with a good one. Only then can we work on synchronizing our actions with the new programming.
What do we do with our emotions?
Ana also states that her priority is her clients' growth and satisfaction, and that this is best realized within a three-day course "Remember who you are", as well as individual sessions preferably taken over the period of 6 months to a year. She stresses that the client should not be attached to the therapist for over a year, to avoid becoming dependent of them.
-My professional role could be described as a caring mother teaching her child to walk. For some time the child needs someone to guide them as they're learning to walk and run. Even though they have been born with t innate knowledge of this, they aren't aware of it until they try, fall and get back up. However, as soon as the child is stable on their feet, they no longer need to cling to their mother. In terms of the therapy, that process should last no longer than a year. We cannot get in touch with our souls until we have adjusted the subconscious beliefs that have been with us since early childhood. –explains Ana. -It's this kind of programming that creates a great deal of trouble for people, and emotional cleansing is often very important. We rarely know how to deal with our anger, grief, fear or conscience, so we tend to run away from them. We lash out on others or bottle it all up. Every thought we get provokes emotional response. We have about 90 000 new thoughts in a single day. Negativity does not feed us, but only harms us and everyone else, Ana remarks and announces that her first lecture in Belgrade is set for the end of 2017 and the start of the thee-day course for the beginning of 2018. -I was once an emotional wreck. My career had always gone great, but all my relationships were a mess. The first time I met my husband was completely different. It seemed like two souls in an embrace which felt so deep, as if I had walked through a wall and became intertwined with another being. None of this means have had no difficulties on our shared path. We simply acknowledged them and found someone to guide us through our problems so we wouldn't sabotage our mutual relationship. I managed to heal myself emotionally and that was the essential factor to having a happy and successful life. I haven't been born here by chance. My spirit has chosen to be born in Belgrade. Now that I've grown serene and got in touch with my roots, I have a desire to help our people. I am now ready for that.
Photo by: Ema Bednarž