Do it the SMART way!
Dear Friends,
I take great pleasure in listening to people talk about their goals and helping them achieve those goals. And I've noticed that most of my coaching clients are eager to start planning their next year now, and setting up resolutions! It makes a lot of sense to me!
September is usually a time of the tear, when we are back from holidyas, and start thinking about a new phase! It has become thinking man's January:-)! Why wait till January to start draftig objectives and make resolutions, when you can start now! The sooner you do it, the better it is!
Planning ain't always easy, as some people tend to get stuck in their old paradigms, doing the old things, things they now best, while wanting something new.
I am sure you know what I am talking about. We are all guilty of it, and at some point in our lives, we've all been there! If some of you haven't, I'd like to meet you :-)!
Do you remember the way some of you are taught how to plan, and how to go about achieving your objectives?! Do you remember, the good old SMART model? How goals should be Specific, Measurable, Accurate, Realistic, Timebound. It wasn't a bad model. It served its purpose, and I admit to being a fan for a while…until I got a bit bored with it:-)!
You see, when something is working for me, I get itchy feet, and tend to start thinking about better ways to improve it, or do it differently…Oh yes, I am a great fan of doing things differently, with the intention of getting an even better result.
This way of being is not for everyone, and I appreciate that it isn't everyone's cup of tea.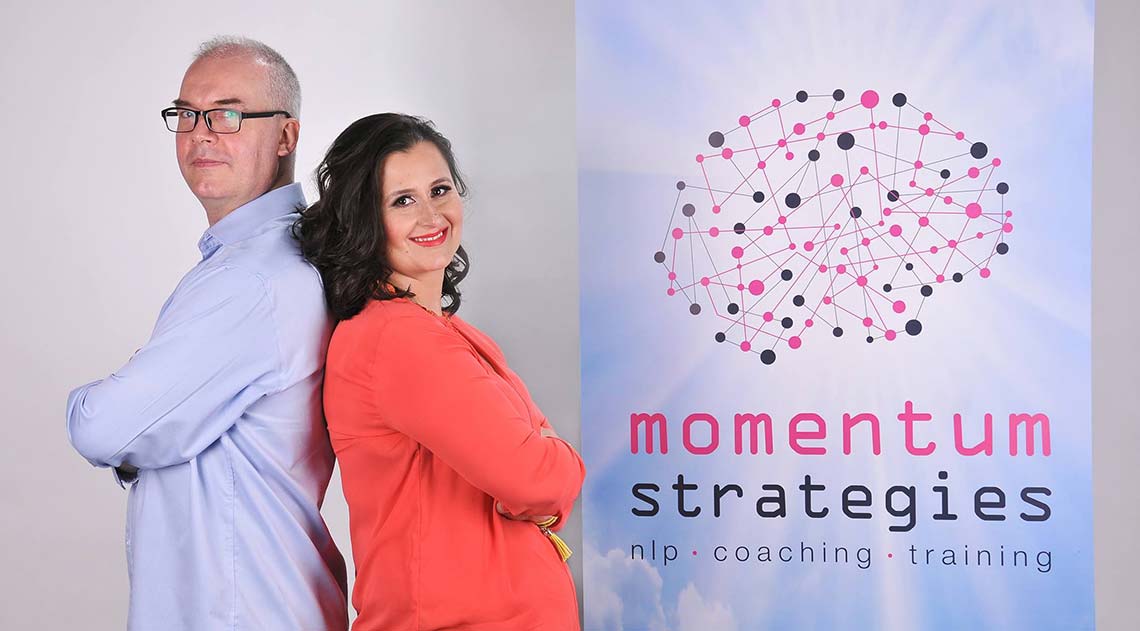 The reason I am wired this way, is partly due to the fact, that I had a privilege of learning from top masters, creators and game changers. As it happens, while I write this, I am in Spain, invited by my teachers, John Grinder, Carmen Bostic St.Clair and Michael Caroll, to help mentor future NLP trainers…but more about this experience in another blog:-)!
You see, when you have teachers, who recognize your potential and create contexts for learning in the most innovative and inductive way, something in you changes. You start evolving differently, and start coming out of your shell, breaking with your old identity, and start exploring different and authentic ways of expressing yourself.
Doing what you've always done, playing it safe, doesn't stretch you, doesn't help you evolve and certainly doesn't help you play your game at a higher level. All it does it keeps you small! And there isn't much fun in that! Do you agree?!
Your personality shapes your reality, so the sooner you learn how to be whatever you want to be, whilst maintaining your core values, the sooner you'll start experiencing life on a higher level!
There are practices designed to help you raise your game, help you be you, and all you want to be. Embracing different archetypes, identities, creating states and habits that pull you towards achieving your highest potential. We teach them on our courses, as part of self-coaching and Momentum Coaching Method. They are learnable and transferable!
But, in order to learn something new, it is often helpful to unlearn what we know! Sometimes a little, and often times a lot :-)! Shock, horror, I hear you say! It's your mind! It gets horrified whenever something new threatens to come and introduce itself:-)! Listen to your body, as the body gets excited! Think of all the times you ignored the signals from your body, and listened to your mind! And all those times you screwed up:-)!
You see, when we get into our head, and become realistic, linear, rigid and logical, disappointments follows! We tense, wanting to know everything ahead of time, not allowing ourselves capacity for uncertainty and playfulness! So all our goals and objectives, from being excitable, turn into one big realistic and time driven, measurable and procrastination driven mess:-)!
And this is where my New SMART model comes in! And no, it isn't a new make of car, it is a vehicle that can transport your objectives to the new realm:-)! So I figured that there isn't much fun in continuing with being super specific and realistic about my objectives and goals. I needed something juicier! Something sexier, something that gets every single cell in my body jumping with joy when I set about mapping my goals.
And this is how the new SMART model came about!
So if you so choose, whenever you have a goal, instead of killing it in its inception by making it realistic, try this approach and notice where it takes you! I can tell you that it helped me create a dream life for which I am grateful every second of every hour of every day, brought me a lot of fun and is opening possibilities that I never before thought possible…at least not on this scale!
Soooo, are you ready?!
Here goes! A goal should be:
S -Sensationally spectacular! ! It has to shatter every limiting belief that you had about it, and open new ways of feeling about achieving it!
M- Motivating! You have to be motivated to achieve it. If your goal doesn't motivate you, it is a waste of time!
A- Attractive! Is your goal attractive to you? Are you attracted to it? Do you change your daily habits, so that you can work on your attractive goal?!
R- Revolutionary! It has to be different to anything you've done before! It has to pull your out of your familiarity zone, and inspire you to explore new revolutionary ways of doing this.
T- Timeless! It has to stand the test of time! So even when you are no more, it will endure, and inspire others!
Is this good or good?
With this in mind, may I invite you to put on a nice music, get yourself a cup of whatever you like to drink, and start thinking about what you'd like to achieve, and use this model! Staying away from being realistic! There is nothing exciting about being realistic, and even less about measuring it! When you are attracted to your goal, you will be motivated to go about achieving it, and measuring it will be futile!
Let us know how you get on!
Wishing you a wonderful week, and sending you oceans of love!
Lidija and Thomas
http://momentum-strategies.com/en/brussels-nlp/