Tailoring Life to Your Needs
POVERTY HAS TAUGHT ME THE MOST VALUABLE LESSONS (Nikoleta Rakočević)
She never had a specific dream but ever since she was a little girl she had known what type of life she wanted and she was certain that she would tailor it to suit her vision. Nikoleta Rakocevic, the manager of a renowned language centre and translating agency Queen Victoria Education&Translations, is a well-respected and sought-after teacher, translator and interpreter. She used to lead a very difficult life, fraught with poverty and suspense, but that never made her feel depressed or disappointed. On the contrary. Different circumstances in her life empowered her and contributed to her being a successful, independent and accomplished young woman with a smile on her face.
She is a great fighter, and her name comes from Greek (Nikolaos), which stands for victory and people. Nikoleta knows no defeat and she doesn't admit any. Apart from English, she speaks Spanish and French, and she plans to learn at least three more languages before she turns sixty. She regards the people who surround her, her family, friends and associates, whom she considers her family, as her greatest wealth.
.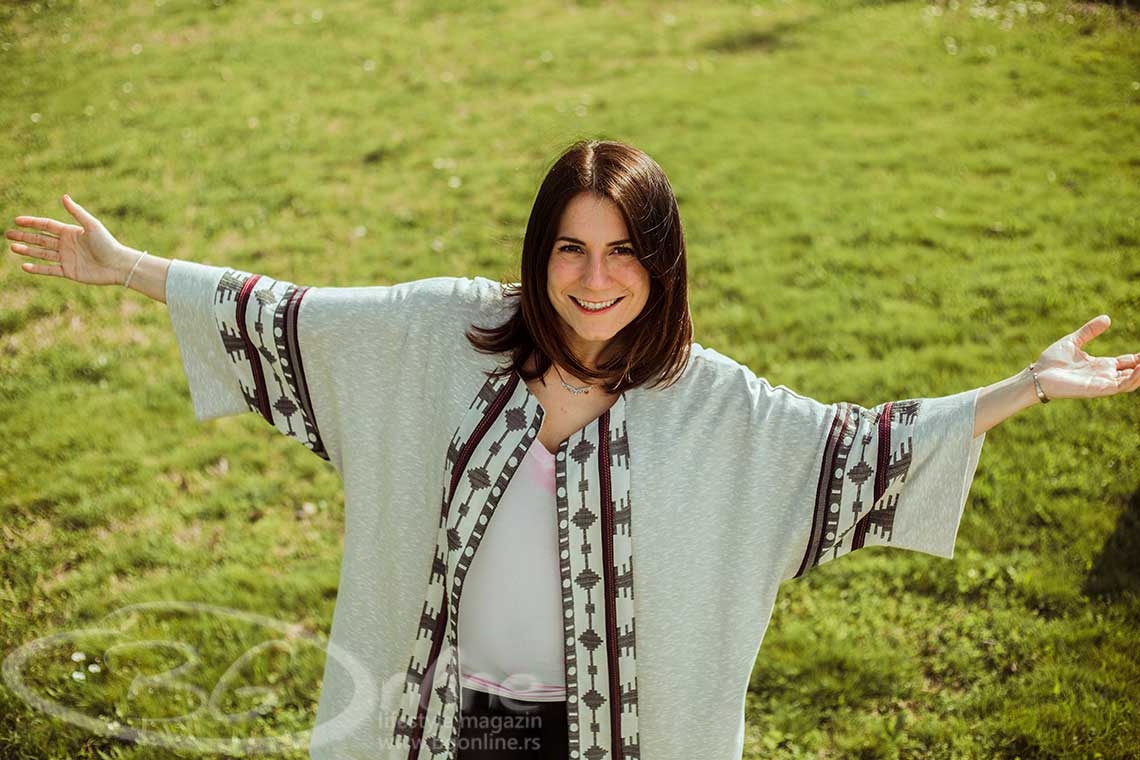 – When I was a girl I decided that one day I would feel comfortable in my own skin and life. I knew that it could be different. Even when I had nothing to eat, and I had to put sugar on bread because there were no sweets in the house, I didn't doubt that things would be better. There was no other option for me. Some divine force guided me on a path that I have been walking since I was little. -says Nikoleta.
The poverty her family faced in one period didn't make her unhappy, but Nikoleta says that the teasing she got from other children simply because she didn't dress or live the same way they did hurt a lot.  She always was an excellent student, but due to the lack of money she couldn't participate in certain after-school activities or do sports. This got to her, but she knew that things were not going to be like that forever.
– My parents are educated and hardworking people. They ran a successful business that collapsed when she was seven. Their company did well but all of a sudden they lost everything, and we as a family found ourselves on the street, slipping into poverty – Nikoleta remembers.
She continued living with her parents, younger sister and brother without a roof over their heads, with no regular income, with many debts and problems.
– Mum and dad worked all the time and simultaneously took care of us and in their own examples showed us how we need to be fighters and never give up. All these circumstances took away time much needed for their communication, intimacy and devoting attention to one another. I never saw them falling into despair despite of the difficulties, even when we lived far from the city and they had no money for the bus ticket and lunch so that I could go to school. When you live in those conditions you can't disregard them or simply keep up the appearances.
There is no shame in being poor
Love, understanding and useful conversations filled up the time with her parents that Nikoleta remembers from that period. She says that she was never saddened by the fact that she wasn't eating chocolate or that she couldn't go to McDonald's. Today she is the deputy of the national coordinator of Serbia's National Network for fighting poverty.
– It is a prejudice that those who happen to have nothing are stupid. There are those who truly aren't guilty of being where they are. They need to be empowered. When I was in the elementary school I knew that things wouldn't always be difficult. Mum and dad used to tell me stories at bedtime, I travelled everywhere through those stories, and today I am a world traveller in real life.
Unlimited talent
Nikoleta had a grand and clear goal ever since childhood. She wanted to learn, gain as much education as possible and obtain excellent qualifications. Since the age of three she went to an English kindergarten, later on received scholarships as a result of her immense talent. Cambridge offered her a scholarship which she couldn't accept because her parents didn't have enough money for a plane ticket let alone for expenses in England.
– Upon completing high school I enrolled at the Faculty of Organisational Sciences and started programming, even though I had already had a Cambridge Proficiency certificate since the age of 18, and that certificate almost equals a college degree in terms of competence in English. Money for my English classes always had to be found. I remember the time when my grandfather gave almost his entire pension for my English classes. I have never made a break in studying since the age of three. I declined studies at Sorbonne, just like at Cambridge so that I wouldn't be forced to borrow money or live at the expense of benefactors or in someone's apartment, even though that option was available to her in Paris. My goal was to be independent and provide myself with everything. Poverty gave me a rebellious attitude when it comes to certain things, but not because I didn't have money, but because other children picked on me – as Nikoleta honestly says.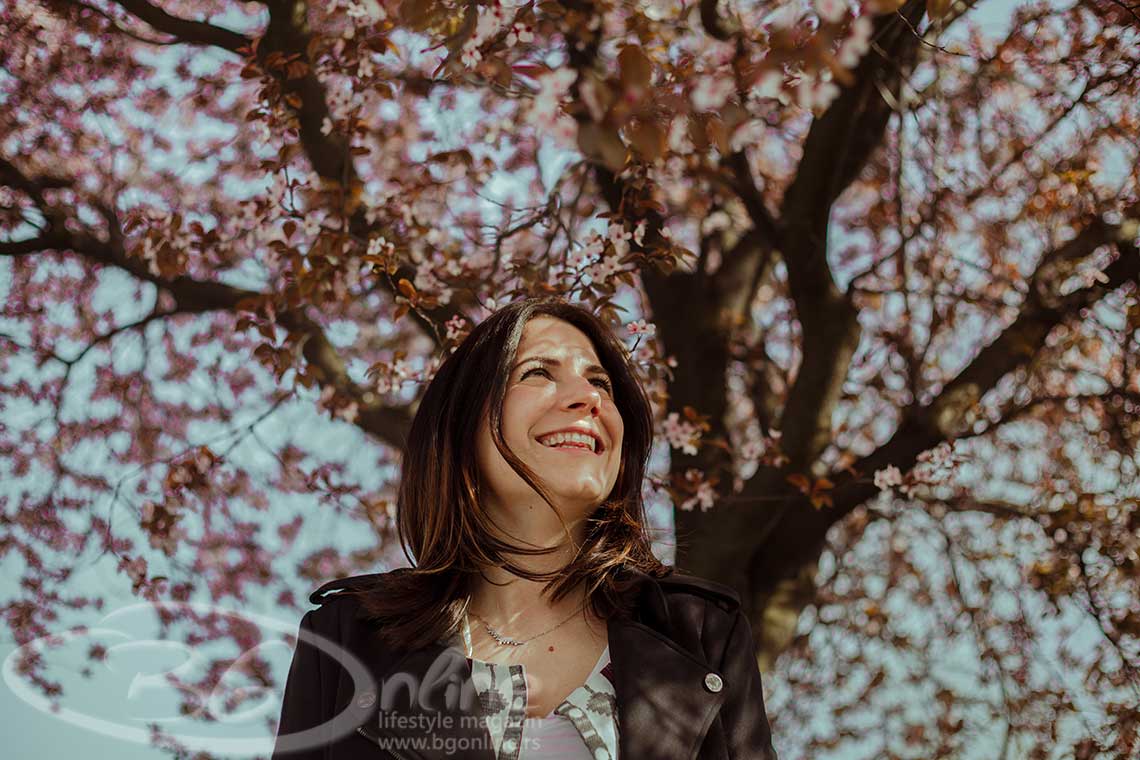 Newly found confidence
Today Nikoleta is a great fighter for rights and protection of the youngest, especially children living in poverty. Because of everything she has been through in school and outside of it she tries to highlight the importance of fighting against peer bullying in schools.
– After spending some time in a school in Italy with poor children, with people who had been doing community service, as well as with disabled people, I entered the new school year as a different person. That wonderful programme made me stronger and brought me a great deal of confidence. When I told children that I didn't need them everybody wanted to be my friend – as Nikoleta remembers with a smile on her face.
She didn't get to spend that much time with her parents than, but their talks were precious to Nikoleta.
– They understood what I was going through and they knew that I was on my path and that everything that I do has a reason, so they said nothing bad about me dropping out of my studies at the Faculty of Organisational Sciences. I was 19 years old when they decided to divorce. That didn't come to me as a great shock but rather a logical thing after so many years in which they weren't committed to each other. My brother, my sister and I started living with my mother.
A great test and a new path in life
At that time Nikoleta applied for a teaching position in a private language school after her mother convinced her.
– Despite having an international and highly valued Cambridge certificate I wasn't sure of myself. Faced with a difficult financial situation I accepted working there as I was the best candidate at the interview. That was a huge responsibility for me, teaching people twice my age. After three months I realised that this was my life. Hardship brought me to that school which I left shortly after, but it has brought me so many things that I will forever be grateful for that journey and experience. That is a very important lesson we should all remember- if things are bad at the moment it doesn't mean that something remarkably beautiful isn't ahead of us-says Nikoleta.
Love story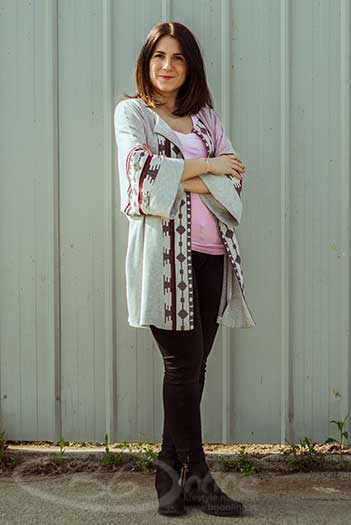 Certain of her desire to dedicate herself to perfecting language and education, Nikoleta started her studies at the Faculty of Philology, and then master studies. She has worked in America and England, she has travelled the world and at the age of 21 she dared to take a brave but good step, she opened her own language centre. Today she tries to encourage young people to become entrepreneurs, if their ideas are good, and to help them boldly follow their own inner voice.
– Everything can be achieved if you educate yourself, if you dare, if you follow the rules. There is no need to be afraid even before you start. If you have a good plan, get informed and listen to advice from those who have experience-says Nikoleta.  At first, everything I started was modest, but in time it has grown into a big centre and agency with big clients such as IKEA, foreign companies and over 30 associates. It wasn't easy, it required great struggle, many sleepless nights and constant learning about doing business.
In that period Nikoleta's boyfriend was her great support, but that love story did not have a happy ending.
– I am not a megalomaniac, and my ex-boyfriend comes from a rich family where the goal is to maintain and gain wealth. I was expected to follow the same path, deal with real-estate, change my residence, but all of that simply was not for me. He was wonderful to me, he used to stay up all night while I was preparing for my exams so that I wouldn't fall asleep, he helped me throughout school, but it was probably logical and expected of me to leave all of that and go with him once we got married. I didn't want to lose myself so we parted ways.  I respect money, I don't flaunt it, I am rational, but it simply represents an instrument. I, just like others, enjoy having nice things, but I would always rather give myself a good course or training. Investing in yourself always comes first and nobody can take that away from you.
Life partner as a life companion
She is travelling, working as an interpreter, developing her business and enjoys motivating and helping people. She wants to enable poor children to acquire Cambridge certificates for free through partnership with foundations interested in such projects. Nikoleta's parents are proud of her but she doesn't like being praised, and she doesn't think of herself as special.
– I might just be a bit more hardworking and persistent than other people, but we all have great potentials that we only need to develop – as Nikoleta claims.
"If I exist, so does he", it is this charming teacher's philosophy of love..
– My ideal man doesn't have to be educated and rich, but we do need to have something to talk about, he needs to be versatile and our goals should match at least to a degree. In that man, I need a life companion more than anything else.
Although she enjoys her professional and private life tremendously Nikoleta says that she finds it hard to deal with marketing or listen to those who think they know everything best. She loves her friends and she always puts her friends first. Her message to the world is: "Never give up on yourself".
– And when you fall, try not to roll around in that mud for too long. Get up, but it is ok not to be ok. Make a plan that will help you get out of the bad situation. Make a decision and see it through with steps on a micro level. I love myself the way I am and I believe that it is very important to accept yourself, just as you are.
Branka Gajić
Foto: Jelena Vlatković