My lunch with Louise Hay (by Sinisa Ubovic, Heal Your Life coach)
AFFIRMATIONS THAT HAVE CHANGED ME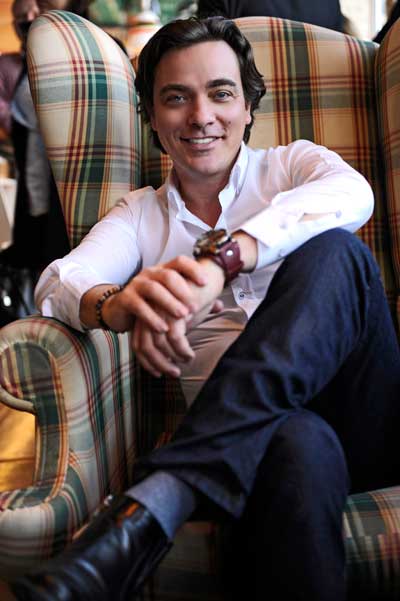 If somebody gave him a book about self-help techniques a couple of years ago, he would have politely said thanks and put it on the shelf. At that time ha was an ambitious actor from Serbia who, like many other people, allowed life to lead him convinced that he can not predict, control or create the roads he would walk on. But one afternoon, and Louise Hay's book ''The Power Is Within You'' changed Sinisa Ubovic's train of thoughts and not so long after, the course of his life. Today, he is the only licensed HYL (Heal Your Life) coach, and his workshops, designed by the worlds most famous life coach Louise Hay, were attended by many successful coaches of this program,.
Thanks to his workshops many people have found their life path, direction and got to know themselves and their potential better. Sinisa Ubovic made Louisa's name famous at Balkans, and after several attempts he met her in New York. He will forever remember his encounter with this extraordinary woman that has millions of followers across the globe, and as he says, he will never stop believing in miracles. He is convinced that they are possible.
-It is true that all this talk about Louise Hay and everything that she gives to humanity came from America trough the big door upon my arrival. So far, only people who love that type of literature have known about her-says Sinisa.- I feel grateful to life for making this perfect match, and that today a lot of people on Balkan know about the work of Louise Hay.
When he read Louise Hay's book ''The Power Is Within You'' five years ago, Sinisa felt the need to send a letter to the author via email. He did it without any illusion that this extremely popular and busy woman would write back.
-By doing that I simply fulfilled my need to thank her for the book that I read. After almost three months Louise's secretary found my letter in some junk mail. It seemed interesting to her and our correspondence began, followed by their invitation for me to come to America, my departure, training and license acquisition.-
Since than Sinisa has gone across the ocean several times for seminars and congresses, but whenever he was there Luisa was at some other part of the world or America.
-When I first saw Louise in the movie ''You Can Change Your Life'', I felt something unexplainable and told my wife Aleksandra: ''I know this woman, I am sitting and talking with this woman''. I don't have an explanation for that but I also now that I create my own reality with life's assistance and I just follow my feeling. If the encounter with Louise never happened I would nevertheless carry this feeling that I know her. – reveals Sinisa, who made his dream come true during his stay in New York where one of the lecturers was the famous Louise.
Before his trip to New York he wrote to Louise's team again and got the answer that Louise unfortunately doesn't have time and that she is fully booked. '' I won't be able to meet her, yet again'' was the only thing he thought, and even today he remembers the words of his wife who told him: ''it's not over''.
-I went to sleep, woke up at half past three in the middle of the night and the only thing I wanted to do was to open my email.-In it was written: ''where are you staying and what is your phone number in America''? That was a message from Louise's team.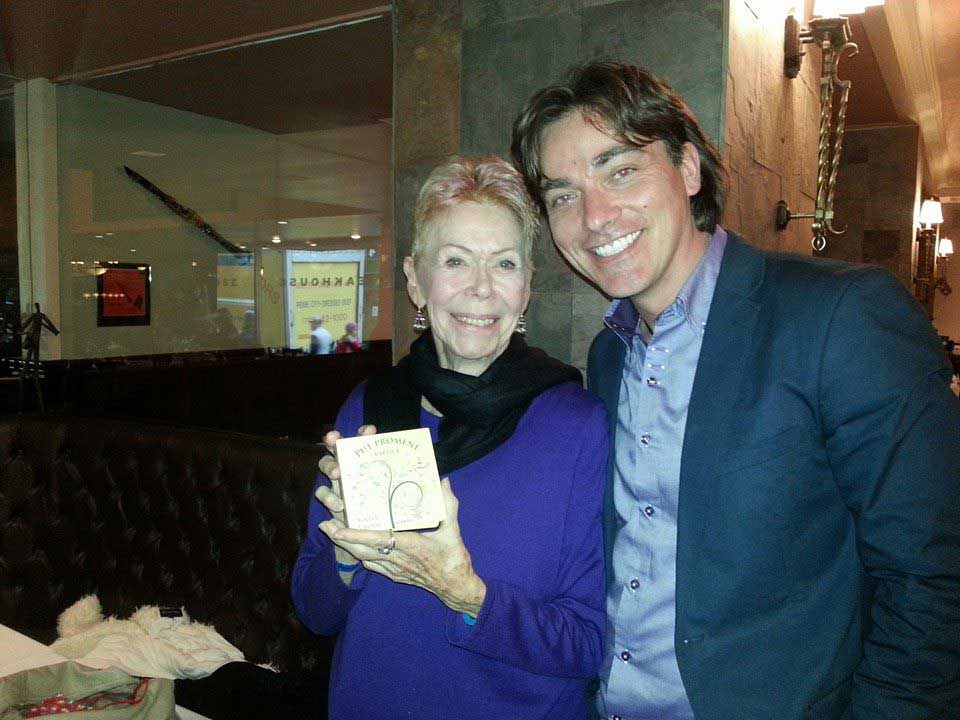 Like all celebrities Louise has her time planned in detail. She scheduled her meeting with Sinisa during her lunch break because all other standard 20 minute appointments were already booked.
-I felt a mild excitement several days before we met, and when we met, everything was so normal for me because I have already ''seen'' this encounter in my head.- remembers Sinisa.
They met in a restaurant on the twenty something floor of Pennsylvania hotel. When Sinisa was leaving the elevator he heard Louise's voice at the end of the hallway and said; ''Louise, I am so glad to see you, you look wonderful'', to which she responded: ''I know, thank you''.
-She didn't say that in an arrogant rather in a warm way-explains Sinisa. She also told me that I looked wonderful, to which I responded with same words, I know, thank you. That encounter was completely fascinating, without any tension or anxiety, and in some way remarkable. Sitting and talking with her was normal for me. I had a feeling that she was someone I have always known. She asked me many things, about the people in this part of the world, my family and children, and at one moment she told me: ''I want you to talk''. She perceives Balkans in a quite strong way, she knows about everything that happened here, and a few years ago she visited this part of the world.
Since Louise has been Sinisa's host, she chose the main course which they ate while they were chatting.
-When I arrived a salmon fillet with grilled vegetables had already been ordered. Incredibly, she didn't know what I like the most, but she made a perfect guess. We didn't drink wine, only water, we were offered dessert but we passed on it. Wherever I was, at some seminars or workshops, water was drank everywhere, maybe few glasses of wine, but mostly nothing alcoholic. Louise is a very modest woman. Even then she was dressed quite ordinary and low-key. She is quite simple, and in her company you feel as if you are with the person who loves you most in this world. She is simply living the life that she talks about.-
That day Sinisa gave Louise his book, ''Road to change'' which was translated into English for that occasion. He brought her his affirmation cards, ''sajkaca'' (Serbian national hat) made by painter, costume designer and artist Zagorka Stojanovic. That ''sajkaca'' made for Luisa had sequins all over it and represented an authentic piece of Serbian folklore but had a modern touch.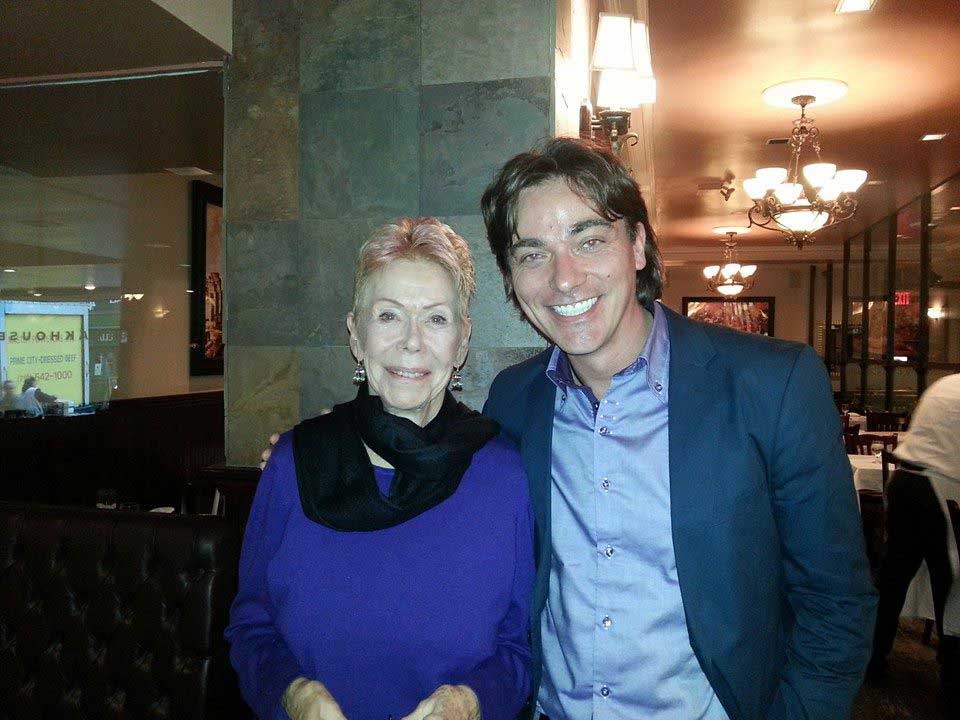 -I have changed a lot from the Sinisa I was five years ago. I started to behave in a responsible way to myself and my life. Now I consider myself responsible for everything that is happening to me. I accept everything that is happening to me, and if it is a bad thing I don't see it as a punishment but as an opportunity to learn something new about myself, opportunity to push my limits and move forward. Before that, I thought that I was there for someone to choose me and to be chosen, and today I surrender myself to this feeling of hopelessness. I like the fact that I can help others, and the fact that my life has a purpose.

Many people get upset when they hear that they can change so many things on their own, as if they don't want to believe in that. Sinisa mentions that the essence lies in a person's decision to start living by its own measure.
-We should stop complaining about the things that are happening to us and accept responsibility for ourselves and everything and become better people. We should rather go towards the things we want instead of constantly thinking about the things we don't like in our lives. It was clear on workshops and lectures that most people know exactly what they don't want, but when I asked them about the things that they want, they were silent. If we only focus on the things that we don't like and that are happening to us, we give them more importance and they only get bigger. We should stop amplifying the things we don't like and start amplifying the things we want our life to consist of. There are various techniques that can help, and the thing that helped me the most, and the thing I worked on for several months were affirmations- positive sentences that we tell ourselves. I found them in many books. To some people, they might seem as something unreal and stupid, but I had great belief and faith in them.
Author: Branka Gajic
Photographer: Tatjana Lukovic and private archive